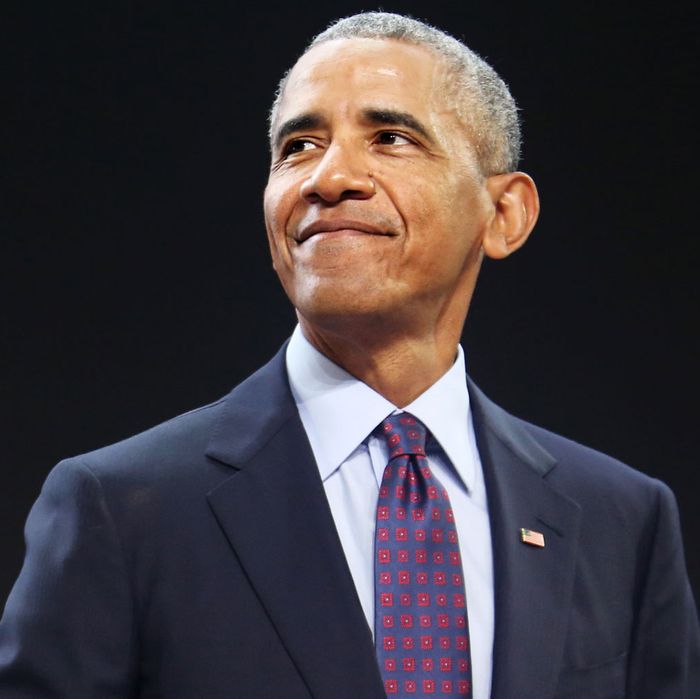 Don't it always seem to go, you don't know what you got till it's trumped.
Photo: Yana Paskova/Getty Images
Democrats are now slightly favored to win a Senate election in Alabama — and all it took was for the Republican Party to nominate a lawless, delusionally bigoted theocrat who (allegedly) spent much of his 30s getting banned from malls for hitting on high-school sophomores.
As of this writing, Republican Roy Moore still leads RealClearPolitics' poll of polls by a little under a point. But a Fox News poll released Thursday put Democrat Doug Jones ahead in the race for Jeff Sessions's old Senate seat by a margin of 50 to 42 percent. And now, with the national Republican Party cutting off all funding to Moore's campaign — and new allegations of the devoutly Christian judge's fondness for sex crimes piling up each day — the University of Virginia's election forecasting project "Crystal Ball" has moved the race from "likely Republican" to "lean Democrat."
The GOP's decision to starve Moore of funds — even as he remains competitive in polls — was an attempt to quarantine the candidate's toxicity. Better to lose one race than to become known, nationally, as the party of sexual assault and ephebophilia.
But, of course, there is a Donald Trump–sized hole in that reasoning. The self-proclaimed pussy-grabber's approval rating sits at 38 percent, according to FiveThirtyEight's poll aggregator — the lowest that any American president has posted this early in his tenure. And displeasure with the president is not confined to coastal enclaves rife with pajama boys and rootless cosmopolitans. The most surprising finding in the Fox News poll of Alabama wasn't Doug Jones's eight-point lead. It was that Donald Trump's approval rating among registered voters in the Heart of Dixie was 50 percent — and Barack Obama's was 52 percent.
Now, that difference is within the margin of error. And the result could make one question the survey's sample. After all, Trump won Alabama by 28 points last fall, while Obama lost it by roughly 22 points in 2008 and 2012. But, whatever Alabamians truly think of Obama, a recent JMC Analytics poll also put Trump's approval in Alabama at just above 50 percent. That's broadly consistent with polling from Gallup and SurveyMonkey, which has found that Trump's approval rating has fallen farthest in red states (where he had the most room since Election Day to fall). Needless to say, the GOP should be a little disconcerted that Trump is barely eking out majority approval in Alabama.
And the party should be very disconcerted by how broad the national backlash to Republican rule appears to be.
Roy Moore is a problem for the national Republican Party — but the national Republican Party is also a problem for him.