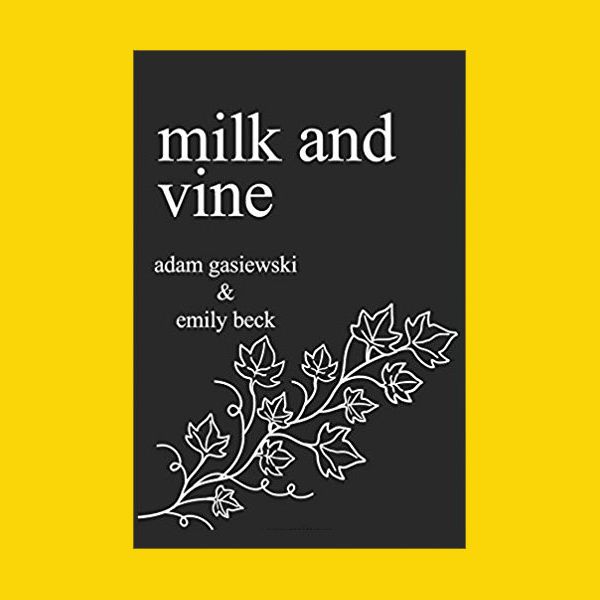 At first glance, it's pretty easy to mistake Milk and Vine for the Instagram-famous poetry book Milk and Honey. (The latter is described on Amazon as "a collection of poetry and prose about survival.") Both are matte black, with uncapitalized white Times New Roman font gracing their covers and feature a nature-inspired line-drawing on the bottom half. Inside it's more of the same, sparse pages with just a few lines of poetry — if you can even call it that — surrounded by wide expanses of white space. The Times New Roman font (still totally without punctuation or capitalization, of course) is occasionally accompanied by a small sketch. Every inch practically screams: This was made to go on your Tumblr feed!!!
However, for the two books, that's about where the resemblance stops. Unlike Rupi Kaur's well-lauded prose, the hyperminimalist, three-to-four-line poems that grace the pages of Milk and Vine don't paint scenes of breakups or moments of personal growth, but instead engage the reader by alluding to an entirely different — yet equally universal — experience: Vines.
Yep, you read that right. Vines, the six-second looping videos of the now-defunct app.
Milk and Vine takes quotes from some of the internet's most iconic Vines and turns them into Rupi Kaur–esque poetry using seemingly random italicization, shaky hand drawings, and a whole lot of white space.
And somehow it's not only bizarre enough to attract a few online admirers from the depths of Weird Twitter — it's crazy popular. I'm talking like, beat-out-the-real-Milk-and-Honey-and-a-bunch-of-other-books-level popular. No.-1-best-selling-book-on-Amazon-level popular. All for a 74-page book that's just quotes from popular Vines and a couple of simple drawings.
Let's go back to the beginning. Milk and Vine was first published on Amazon by 18-year-old Emily Beck and 19-year-old Adam Gasiewski late last October as a joke. The young couple, both first-year students at Temple University, had decided to try to publish "some sort of book" on a whim after one of their friends had gotten a lot of praise for publishing their own website. For inspiration, Beck and Gasiewski went to Barnes and Noble and wandered the aisles until Milk and Honey caught their eye.
"After reading several pages of it we were inspired," Gasiewski told Select All. "We just didn't know what sort of subject to pick [for ours.] Later that day, we were watching vine compilations and it kind of hit us: We should make a poetry book that uses Vines."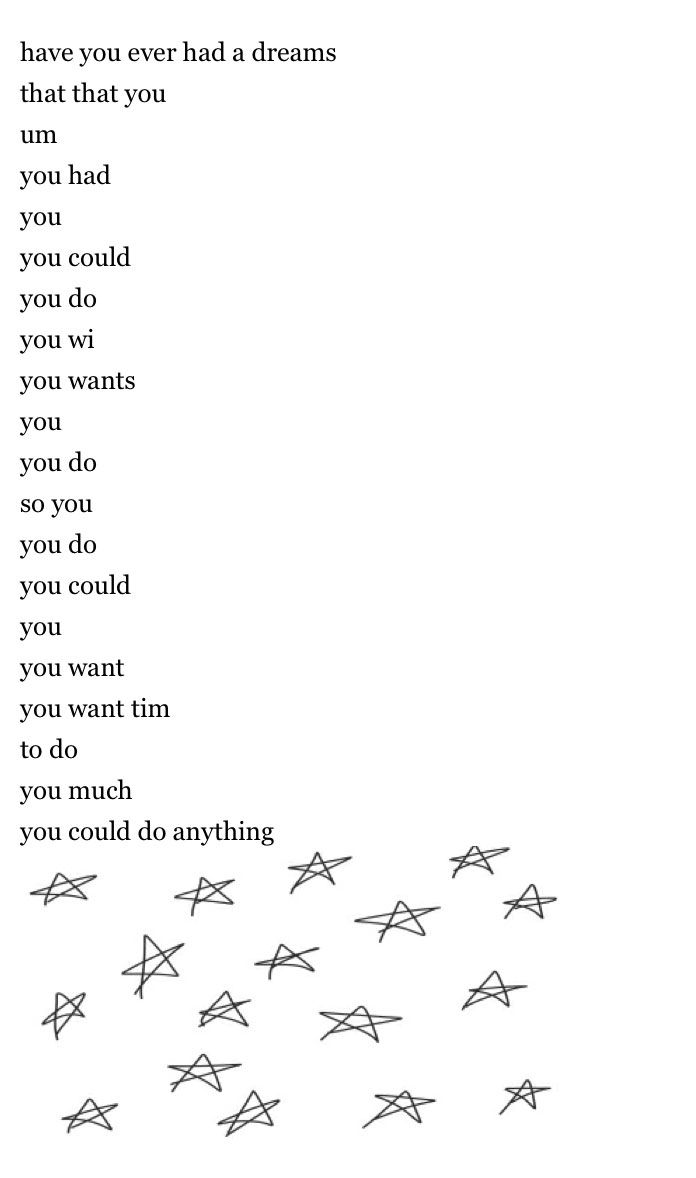 After that, the book came together rather quickly — transcribing and styling the Vines only took them a couple of days, as did the illustrations (done by Beck) — and within no time it was up on Amazon. Their friends thought it was hilarious — especially the paperback option — and the couple felt satisfied: Their plan had worked! They'd published an actual book!
And that was supposed to be the end of it. The two hadn't really expected anything more to come of their silly little side project. "When [Gasiewski] got his first copy he just posted it on Twitter," Beck explained. "It's just so funny to look at Vines in poetry form [that he was] just taking pictures of it. We got a few retweets and favorites from our friends, but then overnight it just went viral."
Purchases of Milk and Vine skyrocketed. Suddenly, it wasn't just their friends and classmates buying the cute little eBook and its paperback companion, but thousands upon thousands of new fans straight from Twitter. This newfound popularity catapulted Milk and Vine onto the Amazon best-sellers list within just a few hours, where it slowly but surely overtook countless "real" books — including Pete Souza's Obama: Intimate Portraits, Oprah Winfrey's latest book, and even Milk and Honey itself – to become the no. 1 bestselling book site-wide.
"It was unbelievable. I was shaking." Gasiewski said. "It refreshed every hour and just watching it climb the charts like that, fueled by these people on Twitter — it was just unreal."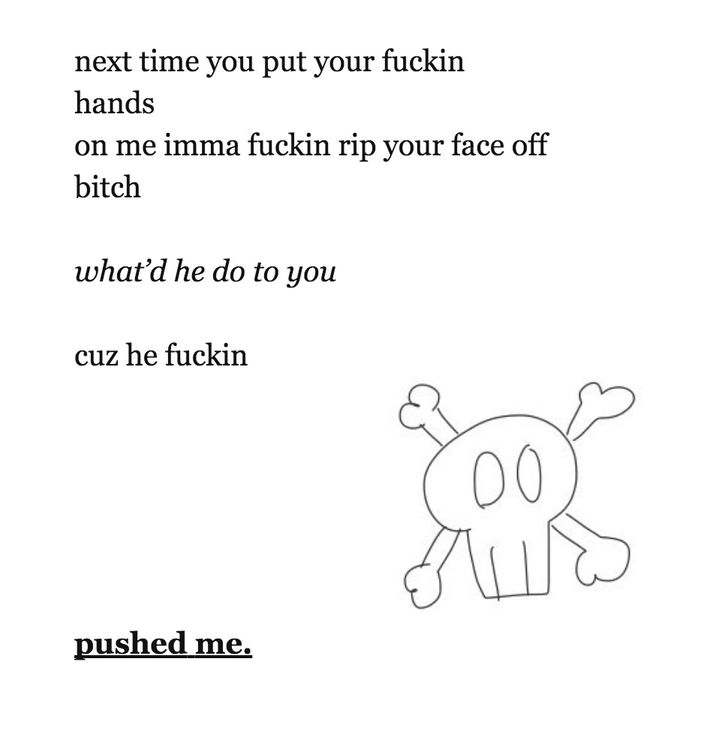 That said, Milk and Vine has faced some (rather appropriate) criticism, namely that it's not exactly a book, but rather a compilation of a bunch of Viners' work, and, most important, that absolutely none of those Viners are credited.
This is all undeniably, totally true, but still, in defense of Beck and Gasiewski: They're teenagers, in college, who made this weird book on Amazon for their friends to laugh at and not for all of us randos out here on the internet. They had no way of knowing their funny little joke would end up on thousands of people's Twitter feeds. But it did. And now here we all are, smack-dab in this hilarious, great, yet morally questionable part of someone else's public-yet-private life.
"When we first wrote it, it was really just for our friends – and we didn't really expect anything of it," Gasiewski said. "That's why we were totally unprepared for this whole thing."
To their credit, Gasiewski and Beck told Select All that they're planning on releasing an update to Milk and Vine soon that will acknowledge the Viners whose work was used (and will correct some general errors).
"We are in the process of adding credits," said Beck. "The Kindle version has been updated, but the author dashboard for the paper manuscript is having issues and won't let us update it. We've been working all week with Amazon support to try to fix it."
"Trying to find [the Viners] is very difficult because Vine is dead and a lot of the accounts are deleted," Gasiewski added. "We can find a few names, but most of them are just Vine handles and it's very difficult to find those people. We are going to include a list of all the Viners that we can find and [aim] to have everyone acknowledged in our book."