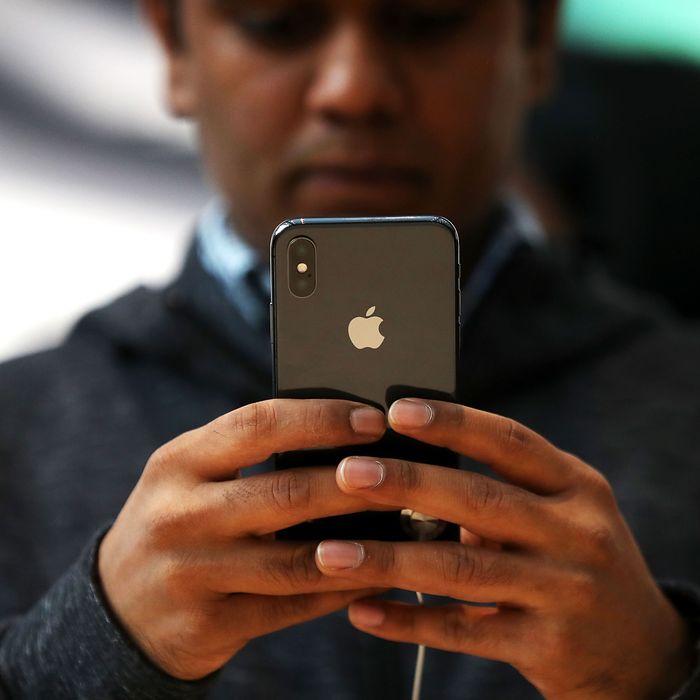 Photo: Justin Sullivan/Getty Images
Your fancy new iPhone X doesn't have a home button and that's rad. However, it's slightly less rad that you now have to relearn all those cool tricks and commands that relied on that extra button. Take force restarting, for example. It used to be done by simply holding down the power button and the home button at the same time, but now, in the future, that's not possible. So here's what you have to do.
How to force restart your iPhone X
1. Press and quickly release the volume-up button.
2. Press and quickly release the volume-down button.
3. Press and hold the side button, which is located on the right side of your iPhone X, until you see the Apple logo, and presto! You've restarted.