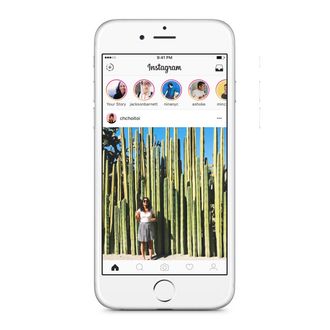 In its never-ending quest for more content to fill its gaping maw, Instagram is lifting a restriction on its Stories section: You can now upload media as an Instagram Story that you didn't record in the last 24 hours. Previously, the app only allowed users to select photos and videos from their phones that were recorded within a day at most, but now you can upload anything from your camera roll. Swiping up once in the Stories camera will reveal the entirety of your photo collection now, not just what was recorded in the last 24 hours.
This isn't that surprising — fewer restrictions mean more opportunities to get users posting. The change, however, does erode the inherent promise of the Stories format, which is that what you're seeing happened recently, and in most cases, spontaneously.
There were ways to fake it, of course, screenshotting an old photo would create what was technically a new image. Still, it goes against the spirit of the format. Users uploading older material will be able to add a label containing a time stamp, but it's by no means necessary. If you have the most recent version of the app, you should see the new changes soon.