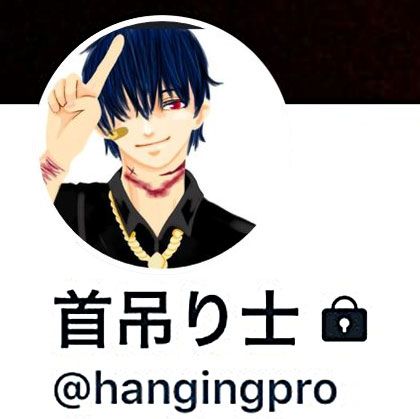 The alleged killer's reported Twitter profile.
In between trying to fix its Nazi problem and its harassment problem and its fixing-things-users-didn't-have-problems-with problem, Twitter also has developed a murder problem. A suspected serial killer in Japan has been linked to the platform, using it to trap victims. Takahiro Shiraishi, known in Japan as the "Twitter Killer," reportedly preyed on people who tweeted suicidal thoughts, Quartz reports. Earlier this fall, authorities found nine dismembered bodies in his home outside of Tokyo.
On Twitter, Shiraishi has been linked to the handle @hangingpro where his bio includes the line "I spread knowledge of hanging" and invites people to contact him via DM. According to sources, he messaged women with messages like "let's die together," the South China Morning Post reports. "It is not good to tell friends, family members and social networking sites that you are going to die before committing suicide," he reportedly tweeted on October 6.
Twitter's CEO Jack Dorsey spoke with NHK about the alleged Twitter-linked killings. Dorsey called the situation both "unfortunate" and "sad," but said the company would not be making any moves to remove tweets containing suicidal ideation from the platform. "We need to take on a responsibility to make sure that our tool is being used in positive and healthy ways," Dorsey said, noting those types of tweets have also been used to help people by bringing struggling users together.