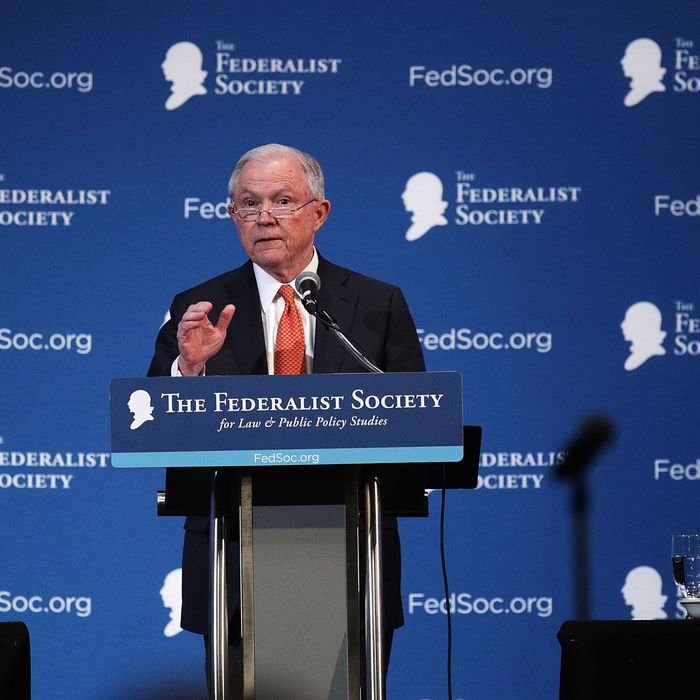 Here all week.
Photo: Alex Wong/Getty Images
Attorney General Jeff Sessions opened a speech at the the Mayflower Hotel in Washington, D.C., on Friday with a joke about Russian collusion and his tendency to forget meetings with agents of the Kremlin.
"I just was thinking, I want to ask you: Is Ambassador Kislyak in the room? Before I get started here, any Russians?" Sessions said, drawing laughter from the crowd attending the National Lawyers Convention. "Anybody been to Russia? Got a cousin in Russia or something?"
The joke is that Sessions testified to the Senate that he didn't meet with any Russians during the 2016 presidential campaign when he, in fact, had met with Kislyak at the very hotel where he was speaking. Hilarious.