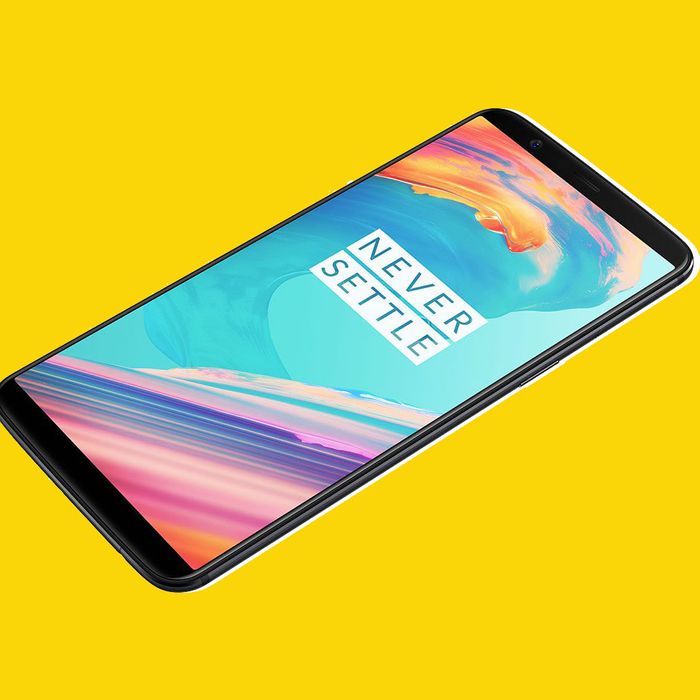 If you're in the market for a new phone, want something relatively high-powered, and don't want to spend a ton, the OnePlus 5T, starting at $499, represents the best combination of performance and value available right now. You won't get absolutely everything a more expensive phone will give you, but you'll come very close — and pay significantly less than you would for the competition.
The phone
OnePlus released the OnePlus 5 earlier this year, but it was already looking a bit dated, thanks to chunky top and bottom bezels and a fingerprint scanner on the phone's chin. The 5T looks more like the Samsung S8 or LG V30: There are just slim bezels on the top and bottom, and the fingerprint scanner has been moved to the back of the phone. You get more screen without needing a larger phone.
With a slim, aluminum unibody and some subtle rounding of corners, the OnePlus 5T has some nice fit-and-finish details that make it feel much more premium than its price tag would suggest.
And, pleasingly, it still has a 3.5 mm headphone jack. I don't know how much longer we can expect the 3.5 mm headphone jack to hang around, but I'll continue to love it while it's here. Pairing and charging headphones is always three steps more complicated than plugging something in and going about your day.
The performance
OnePlus's tag line is "Never settle," and its internal specs keep pace with premium Android phones, sporting a Snapdragon 835 (the same chip you'll find in a Samsung S8 or Pixel 2), and 8 GB of RAM (more than double what the S8 and Pixel 2 offer). Benchmarking using Geekbench 4 showed it running comparably to top-end Samsung phones — unsurprising, since they use the same chip. (It should be noted that OnePlus has been accused of using some sleight of hand to goose its benchmarking scores in the past.)
In practice, I found the phone incredibly snappy to use. Apps were quick to load, even when I already had other, processor-heavy apps open or was doing something like rendering a video file. Turns out if you give a phone as much RAM as many laptops and desktop PCs, it'll run pretty dang fast.
More impressive is its very basic install of Android itself. At this point, I'm agnostic about whether iOS or Android is the better mobile OS; both do some things very well, and both have serious drawbacks that annoy the hell out of me. But one thing I'm very sure of: if you're going to use Android, you want something as close to a clean version of Android as possible. OnePlus includes what it calls "Oxygen OS." This includes some small lightweight improvement, the best of which is "Reading Mode," which turns your phone monochrome and apes the look of a Kindle or other e-reader. It comes with Android 7.1.1, and OnePlus says the phone will receive an upgrade to Android 8.0 shortly.
The screen
While the 6-inch AMOLED screen doesn't support HDR and only goes to 1080p in resolution, I had to do side-by-side comparisons between it and the Samsung Note 8 (which does support "Quad HD" and HDR) to really notice. In day-to-day use, I find it extremely hard to tell the difference between 1080p and higher resolutions on a screen this small. Still, if you plan on watching a lot of Planet Earth on the go, you may be slightly let down. I did watch some favorite bits from Stranger Things 2 on the phone, and images and playback looked vivid and crisp.
That said, my review unit's initial color profile was way, way oversaturated. It was easy enough to fix in settings, but at first it looked like someone had gone crazy with Instagram filters on my phone.
The battery
A 3,300 mAh doesn't quite make this a 48-hour marathoner like some Android phones, but I was able to use it pretty heavily for a full day before recharging. If you use the included Dash charger, you can recharge the phone incredibly quickly: I was able to take the phone's battery from 17 to 68 percent in 30 minutes.
The drawback is that, although the Dash charger is great for juicing up your phone, it's a closed standard — meaning if you don't have a OnePlus charger and cord, you won't top off that battery so quickly. When charging with a 5W plug-in and USB-A to USB-C charger (i.e., the bog-standard power-brick setup you'll find nearly anywhere), charging times were fine, but not nearly as fast.
The camera
You're able to get at your camera and take a photo very quickly. A double click of the power button jumps you straight into the camera, which loaded instantaneously for me — faster than any of the premium phones I was testing against.
Unlike most other dual-lens cameras, which usually pair up a telephoto and wider-angle lense, the 5T's dual lenses are, for all intents and purposes, almost the same: Both have a relatively big aperture (F1.7), with one sensor using what OnePlus calls "Smart Pixel" technology to be particularly effective in low-light shooting. The dual-lens allows for "portrait" mode photography, in which a foregrounded subject is kept in focus and the background recedes into a bokeh blur — though this mode is faked through software.
I did quick compare-and-contrast tests between the current best shooter on the market, the Pixel 2, and the OnePlus 5T. In the photos below, the OnePlus 5T is on top, and the Pixel 2 is on the bottom.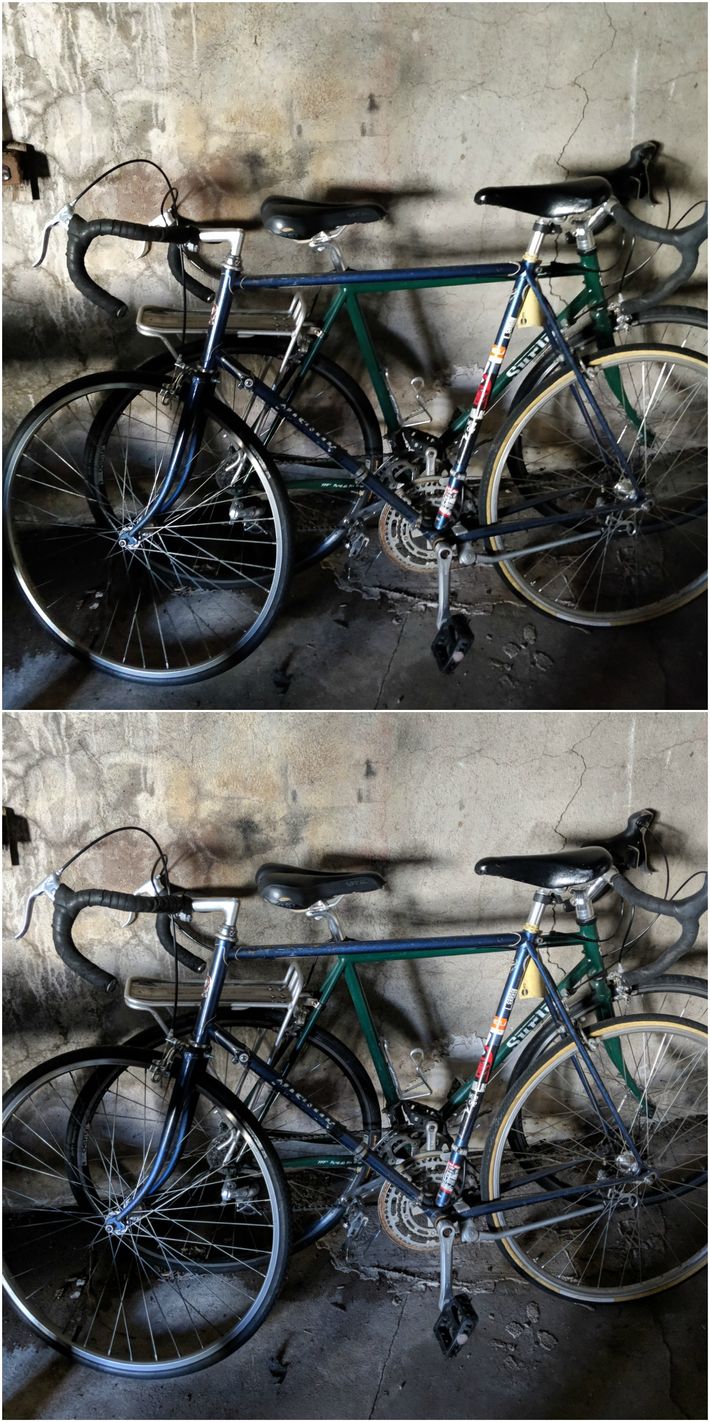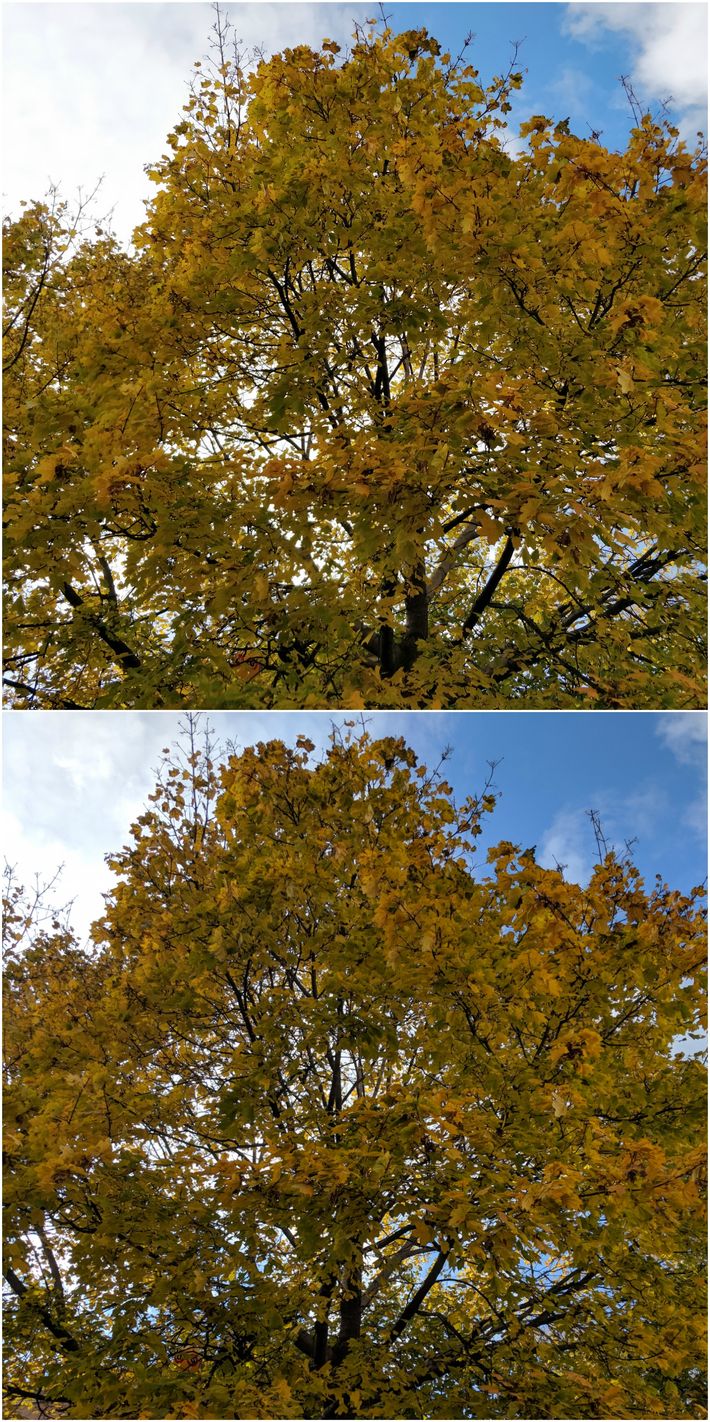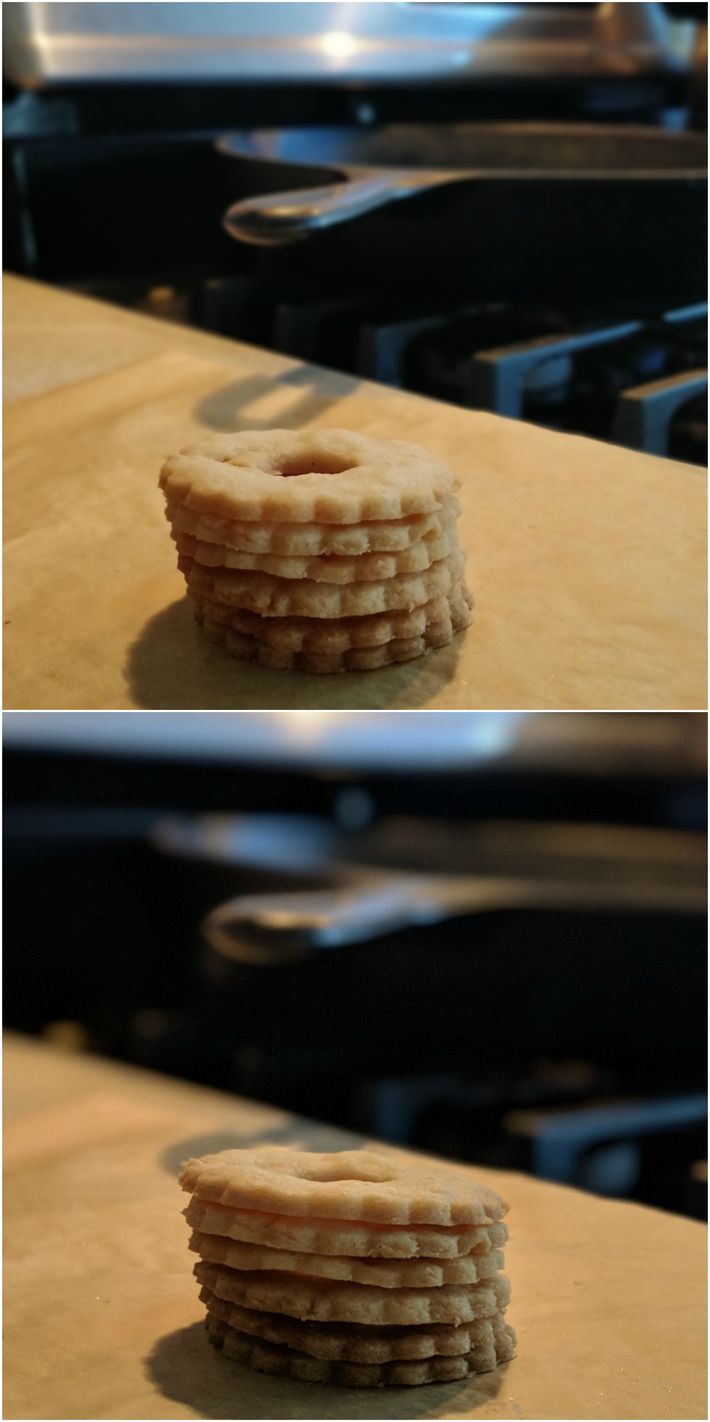 The Pixel 2 still has a better camera than the OnePlus 5T: Colors are bit more distinct, details are a bit sharper, and its portrait-mode effect looks a bit closer to what you'd get using actual glass. But, at the end of the day, the the 5T is still going to take a very good photo. It just may not take a great photo.
The downsides
There's no waterproofing, meaning that, unlike the Samsung S8 or Pixel 2, it won't survive a dip in the pool. (I did manage to knock it under a running faucet while doing dishes, and it came out okay — but I doubt OnePlus would recommend that you do the same.) And that premium aluminum unibody comes at a cost: You won't get wireless charging. Finally, I rarely play anything straight off my phone's speakers, but if you do, be warned: These speakers are pretty bad, even by smartphone-speaker standards.
The bottom line
The OnePlus represents the best combination of high-end specs and midrange pricing on the market. With many Android flagship phones now starting at $700 for the base models, you're getting 95 percent of what you'd get from a Samsung S8 or Pixel 2, but for $200 less. If you're looking for the absolute cheapest phone, you can still find better deals. (The Motorola G5 Plus is the best budget phone going right now.) But if you value performance and want something that feels and looks like a flagship phone made in 2017 — without a hefty price tag — the OnePlus 5T is a great buy.