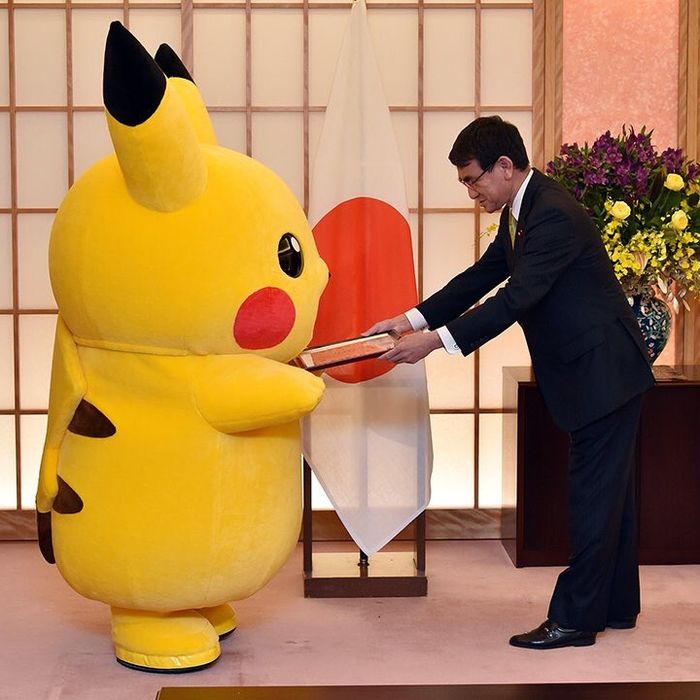 Photo: Kono Taro via Twitter
That's Ambassador Hello Kitty and Ambassador Pikachu to you. The two characters were appointed official ambassadors to the Japanese city of Osaka earlier this week by Foreign Minister Taro Kono, who asked the pair "to represent Japan and proactively (promote) the attraction of Osaka inside and outside of the country." Their appointments are a move to help Osaka in its attempts to win a bid to host the 2025 World Expo. Not entirely sure how this does that, but hey, look how silly they look getting handed their official documents.
Congrats, guys. And remember, now that you're important government representatives, it's important not to retweet anything unverified, racist, and/or violence-inciting!