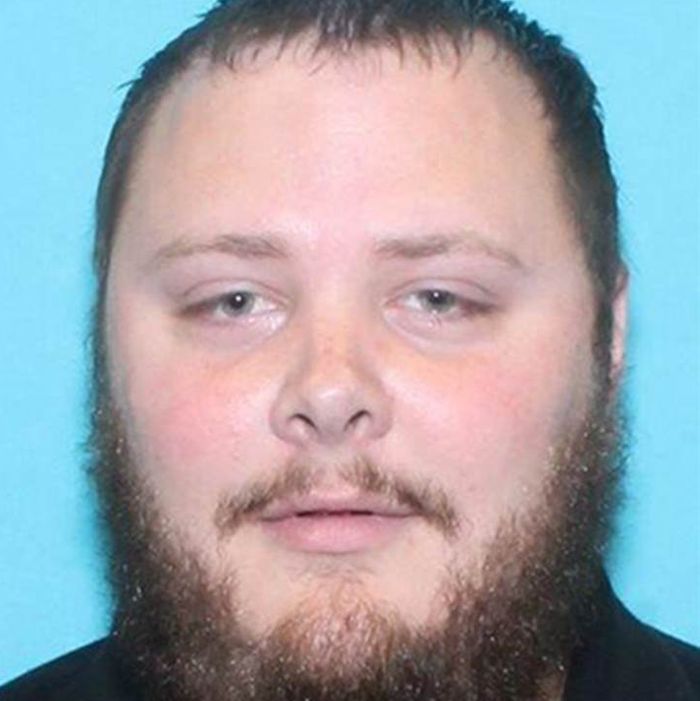 Devin Patrick Kelley.
Photo: Texas Department of Public Safety
Texas authorities said on Monday that Sunday's mass shooting at a church in Sunderland Springs, Texas, was fueled by a domestic dispute involving the gunman, Devin Patrick Kelley.
"This was not racially motivated, it wasn't over religious beliefs, it was a domestic situation going on," Freeman Martin, a spokesman for the Texas Department of Public Safety, said at a news conference Monday afternoon.
As recently as Sunday morning, Kelley had sent threatening texts to his mother-in-law, Michelle Shields, who attended First Baptist Church in the tiny town.
She did not attend church on Sunday, but Kelley's wife's grandmother was one of the 26 people killed.
Kelley's wife, Danielle Shields, volunteered for years at the church. She and Kelley have two children together.
The details of the family dispute are not yet known, but a fuller picture began to emerge of Kelley's troubled past, which included domestic violence, as with so many mass shooters before him.
Kelley served in the U.S. Air Force from 2010 until 2012, when he pleaded guilty in a military court to assaulting his wife and infant stepson. The New York Times reported that Kelley had fractured the child's skull. He was also accused of strangling his wife and pointing a loaded gun at her. The Air Force demoted Kelley, sentenced him to a year in confinement, and eventually released him from service in 2014 with a "bad conduct" discharge.
Kelley and his first wife divorced in 2012, and he married Shields in Texas after the end of his Air Force tenure in 2014. But later that year, he was living in Colorado Springs, Colorado, and back in trouble with the law, this time on a charge of misdemeanor animal cruelty. Neighbors recalled that Kelley would viciously beat his dog and keep it tied up in the sun, but the charge was dismissed, with Kelley paying a fine.
Former romantic partners told NBC News that Kelley had harassed them after their relationships ended.
"Years after dating me he would try to bribe me to hang out with him," Katy Landry, who met Kelley in church as a teenager, said. "He ended up assaulting me. He would stalk me by repeatedly calling me — even prank calling me, saying really weird stuff." Landry called Kelley "sick in the head."
Another woman, Brittany Adcock, said that Landry dated her when she was 13 years old and he was 18.
"At the time I didn't think much into it being so young, but now I realize that there's something off about someone who is 18 with someone who is 13," she said.
Kelley called her incessantly after she broke off the relationship, she said.
A law-enforcement source told CNN that Kelley purchased the Ruger AR-556 which he used in the Sutherland Springs shooting in April 2016, from Academy Sports + Outdoors store in San Antonio. Given his domestic-violence conviction, he should have been legally barred from firearms purchases. But in a statement, the Air Force said that it had not entered Kelley's name into the National Criminal Information Center database, as mandated by law. Texas governor Greg Abbott said that Kelley did not have a gun license in Texas, but authorities said he did have a private security license.
Kelley began firing outside the church during services Sunday morning, then entered the building and continued his rampage, killing 26 in what is the largest mass shooting in Texas history. Ten of the 20 injured remain in critical condition.
The dead include up to 14 children and a pregnant woman. Their ages ranged from 18 months to 77 years old.