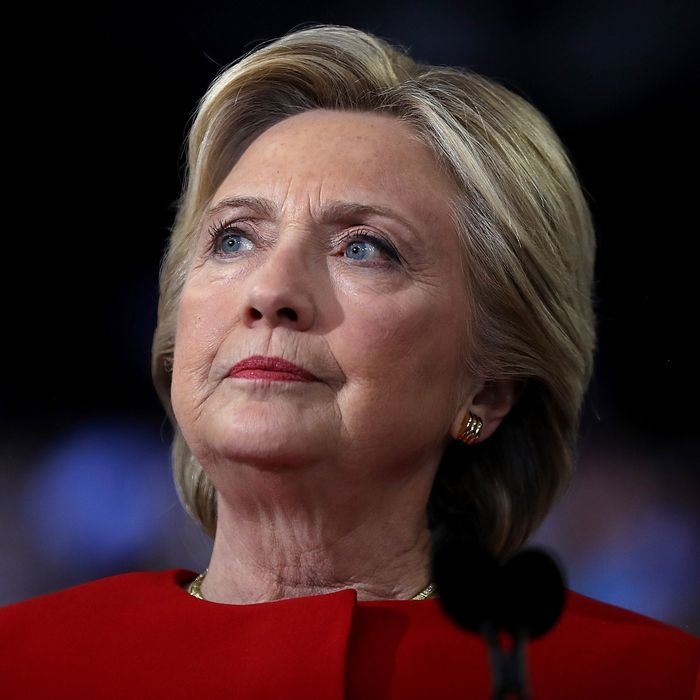 I'm still in the news?
Photo: Justin Sullivan/Getty Images
The already-tangled Russia saga acquired another knot on Thursday night. Reuters reported that Fusion GPS, the firm that commissioned the "Steele Dossier," which links President Trump to Russia, also prepared a report connecting prominent Hillary Clinton campaign donors with Russian tax evasion.
Three sources told the news agency that Russian lawyer Natalia Veselnitskaya presented the Clinton dirt to Donald Trump Jr. at the infamous June 9, 2016, Trump Tower meeting, which was also attended by Jared Kushner and Paul Manafort.
In an email, Trump Jr. had told Veselnitskaya "I love it" when she broached the possibility of damaging information on Clinton.
Veselnitskaya reportedly gained access to the information in late December 2014 as part of her firm's research into Bill Browder, an American-British financier who worked in Russia for many years. (Browder spearheaded the Putin-punishing Magnitsky Act, named after his lawyer, who was allegedly tortured and killed by Russian security services for exposing corruption at high levels of government.)
Browder was connected to the Ziff Brothers, wealthy American investors who made a sizable contribution to Clinton. The Fusion report alleged that the brothers had evaded Russian taxes, and that the donations were thus illegitimate. But even the Trump campaign team was underwhelmed by this thin premise, and decided not to try to move forward with it.
Fusion GPS was originally hired to dig up anti-Trump information by the conservative website Free Beacon; later, the Democratic National Committee funded the firm.