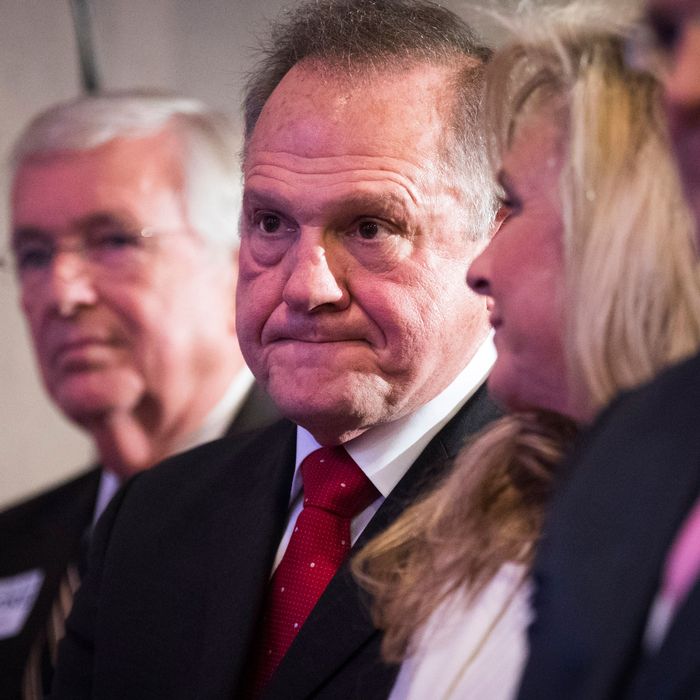 Roy Moore.
Photo: Drew Angerer/Getty Images
John Rogers, the man charged with leading communications efforts for Roy Moore's Senate campaign, has resigned, Washingtonian reports. The now-former communications director confirmed his resignation to the site but wouldn't explain why.
Moore adviser Brett Doster offered some thoughts on Rogers's departure to Fox News though. "John just did not have the experience to deal with the press the last couple of weeks, and we've had to make a change," Doster said.
The last couple of weeks, of course, have seen Moore accused of pursuing underage women when he was in his 30s and sexually assaulting at least one, who was 14 at the time.
While those allegations have sent many Republicans running from Moore, a list that now includes one staffer, President Trump's support remains. On Tuesday, Trump offered a tacit endorsement of Moore and his campaign is already using it to raise money. His opponent Doug Jones, meanwhile, is spending money to remind voters that Moore is "immoral."