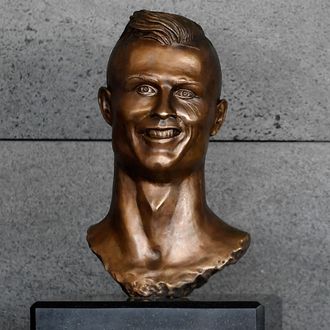 The original statue.
Photo: Francisco Leong/AFP/Getty Images
Cristiano Ronaldo is finally hot in bronze. A new bust of the soccer player was unveiled recently at the Real Madrid Museum and it looks very different from last March's version at the Madeira airport which was, uh, bad. That statue looked less like Ronaldo and more like if you let your semi-artistic kid go to town with some Play-Doh and then cast the result in bronze. This version seems more accurate. If I were a certain, very famous, Portuguese athlete I'd be content.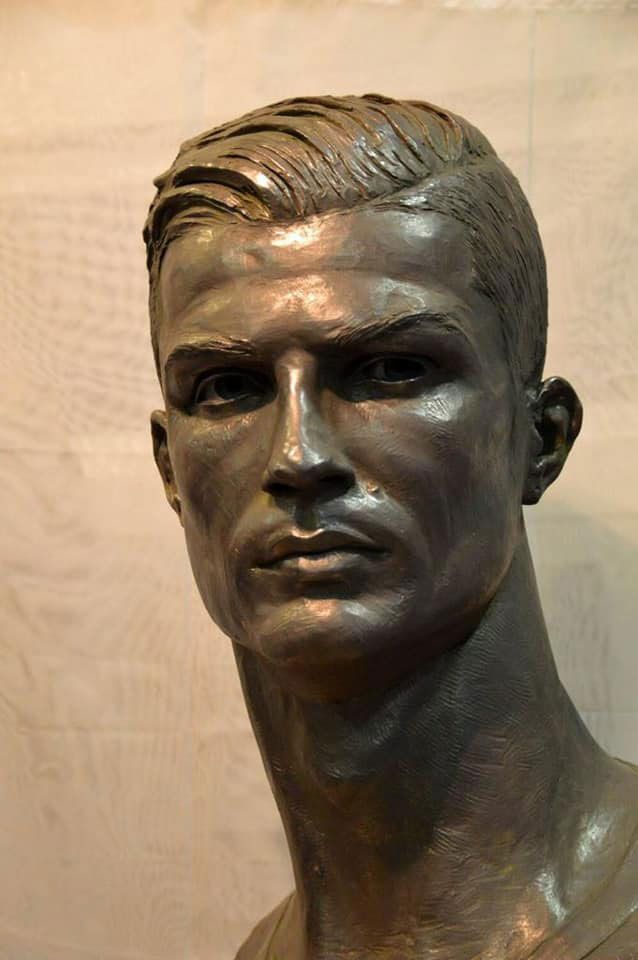 The original bust was created by sculptor Emanuel Santos, who was quick to defend his work. "Not even Jesus pleased everyone," Santos said. "This is a matter of taste, it's not as simple as it seems." Santos, oddly, was not asked to do the second sculpting, despite the flurry of good memes his first attempt inspired. Instead, the new bust is a work from José Antonio Navarro Arteaga, who has thus far, to this blogger's knowledge, not compared himself to Jesus.