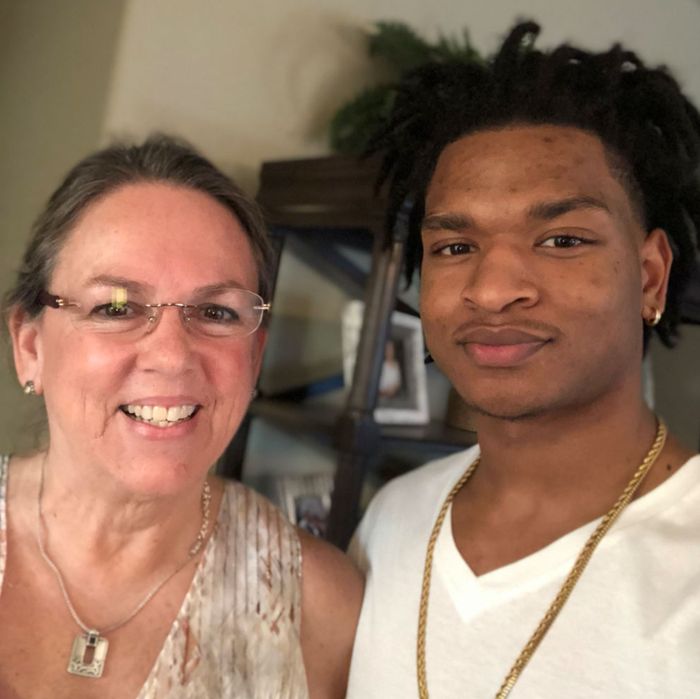 Wanda Dench and Jamal Hinton.
Photo: Twitter/Jamal Hinton
Jamal Hinton and Wanda Dench ate Thanksgiving dinner together last year. Which might not, on its head, seem newsworthy, except that prior to the holiday, the two, who live in Arizona, had never met. Their introduction happened when Dench mistakenly texted Hinton the details for the day, thinking he was her actual grandchild. Hinton explained that she had the wrong number — the two exchanged selfies — but asked if he could still come to dinner. Dench said yes, and a charming, viral internet story was born.
This year, the pair reunited on Thanksgiving. Which is very sweet and a nice reminder that maybe not everybody on planet Earth is a total piece of garbage. Just most people.
Also congrats to whomever of the two is the proud new owner of an iPhone X. Just look at the Portrait Mode on that selfie.