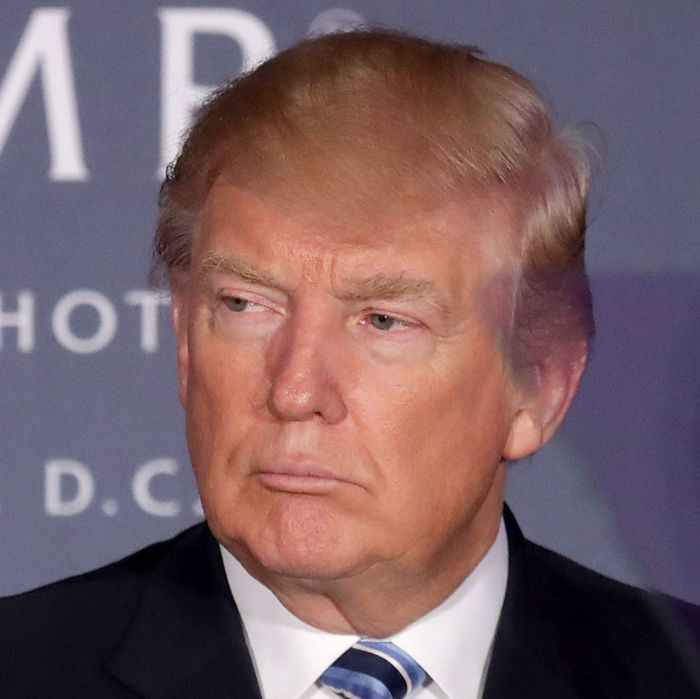 Ain't I great?
Photo: Chip Somodevilla/Getty Images
Speaking with reporters on Air Force One on his way to Japan, President Trump took sole credit for the surging U.S. stock market.
"The reason our stock market is so successful is because of me," he said. I've always been great with money, I've always been great with jobs, that's what I do. And I've done it well, I've done it really well, much better than people understand and they understand I've done well. But we have a tremendous amount of strength because of what's happened. You know, think of it — $5.5 trillion worth of value."
(Never mind Trump's bankruptcy history, or the fact that the U.S. economy had been steadily improving for several years before Trump came into the picture.)
Authoritarian-style rhetoric aside, it's completely understandable that Trump would want to cling to the one factor — the economy — that is likely keeping his rotten approval ratings from sinking even further.