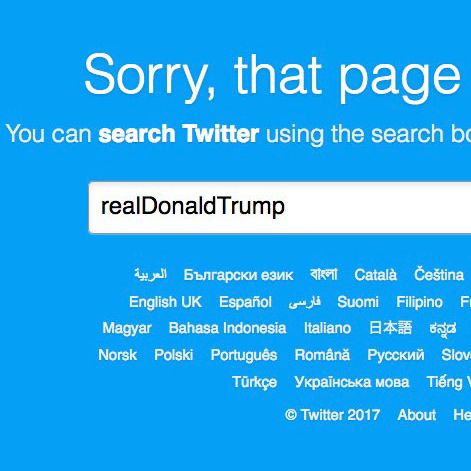 Remember how fun those 11 minutes without Trump's Twitter were?
Never meet your heroes, folks. Yesterday, TechCrunch revealed the identity of the Twitter contractor who temporarily deleted Donald Trump's account back at the beginning of November. Bahtiyar Duysak, lives in Germany and was working his last day with the company's Trust and Safety Division when he took the account offline. It was restored 11 minutes later.
"I did a mistake, I confess," Duysak told CNN Tech. "It's not like I was looking for something or planning to do it. It was in front of me, and I didn't do a good job, and I didn't double-check things." He also told CNN Tech that the United States is "the best country in the world," and that he "admires Trump's success." What's the German word for "milkshake duck"?