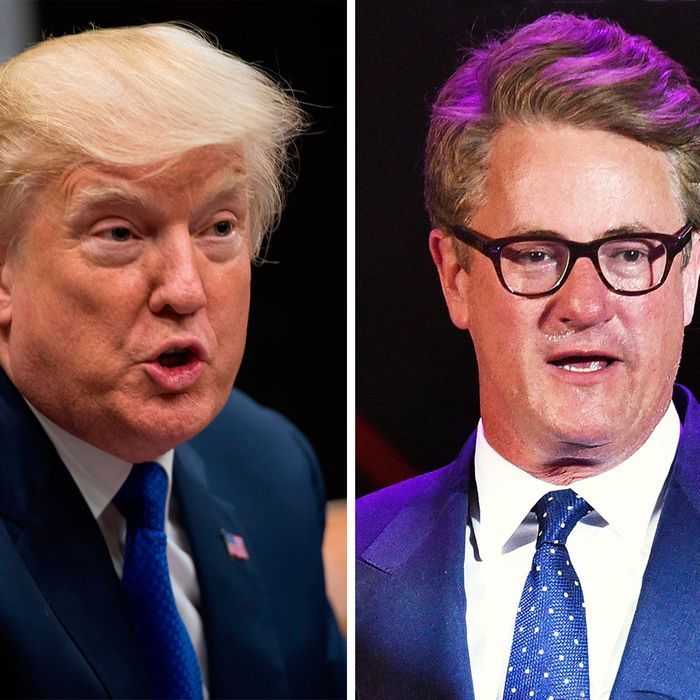 Trump and Scarborough.
Photo: Jim Watson/AFP/Getty Images; Bryan Bedder/Getty Images
President Trump on Wednesday continued his gleeful attacks on NBC News in the wake of Matt Lauer's firing and called for the network to investigate and "terminate" Joe Scarborough for an "unsolved mystery" that Trump says "took place in Florida years ago."
The "mystery" he's referring to relates to the death of a 28-year-old woman in the then-Congressman's district office in 2001. Lori Klausutis died, according to the medical examiner, after passing out and hitting her head on a desk. Police have said there was no foul play, leaving little "unsolved" about this mystery.
Still, some of Scarborough's biggest haters have repeatedly brought up the story over the years and suggested that TV host played a role in Klausutis's death. Scarborough doesn't like it when people do this and it's a safe bet that Trump knows that.
This is the second time Trump has bashed Scarborough, once accused of being a Trump lapdog, since becoming president.