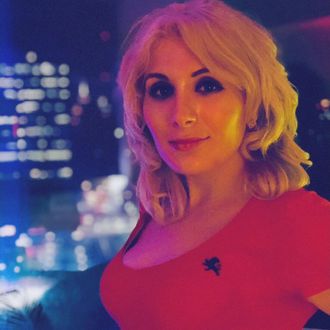 Laura Loomer's account is no longer verified.
Photo: @LauraLoomer
Last week Twitter "verified" Jason Kessler, the white supremacist who organized the rally in Charlottesville, giving his account a blue check mark meant to signify that the account actually belonged to the real Jason Kessler. And then Twitter promptly realized that was probably a bad idea. Soon after, the company announced it would be putting a temporary hold on verifying any new accounts going forward. "Verification was meant to authenticate identity & voice but it is interpreted as an endorsement or an indicator of importance," Twitter said. "We recognize that we have created this confusion and need to resolve it." Today, the company seems to have waded into the other end of the verification problem pool … people it has already verified.
Alt-right journalist Laura Loomer lost her blue check mark this afternoon. "Twitter just emailed me to tell me they are removing my 'verified badge' because they claim my account 'doesn't comply with Twitter's guidelines for verified accounts,'" Loomer tweeted. "Translation: I'm a conservative." Jason Kessler and Richard Spencer's accounts are now check-mark free, too. Baked Alaska, a.k.a., Tim Gionet was also permanently banned from Twitter on Wednesday.
Twitter says it's "working on a new authentication and verification program" and the company is currently "conducting an initial review of verified accounts and will remove verification from accounts whose behavior does not fall within these new guidelines." It also isn't accepting any new submissions for people looking to get their accounts verified. On its website, Twitter lists a number of reasons an already verified account could lose its status. They include "intentionally misleading people on Twitter by changing one's display name or bio," "promoting hate and/or violence against, or directly attacking or threatening other people on the basis of race, ethnicity, national origin, sexual orientation, gender, gender identity, religious affiliation, age, disability, or disease," and "inciting or engaging in harassment of others."