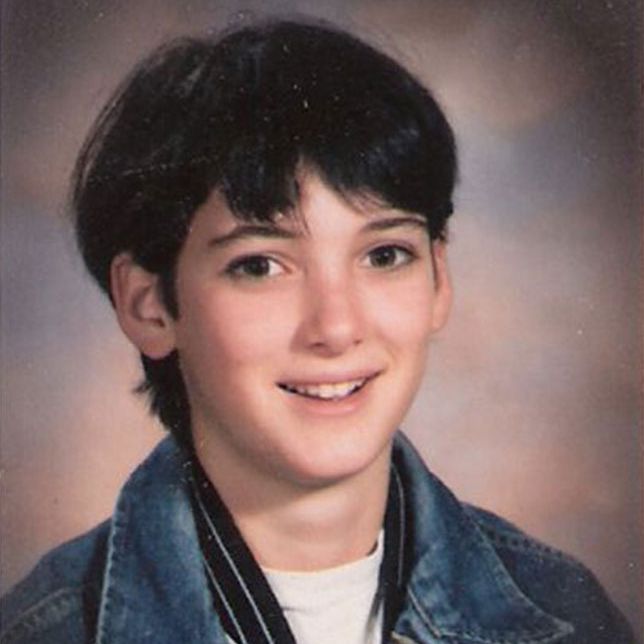 When I first saw this viral tweet about Winona Ryder — you know the one, where she tells the story of her Salvation Army jacket and the telling-off of the former classmate who beat her up — I did not expect to spend several days following a Winona Ryder–related research rabbit hole. Instead, I smiled. Winona really is that bitch, I thought, even though I am nowhere near cool enough to use the term "that bitch," which I only know because of "Formation."
But behind my devil-may-care use of a Beyoncé line (in my head) lay some nagging questions: Where the hell did the Winona quote come from? Is it real? And why was everyone so willing to share something completely unsourced to the tune of 165,000 retweets? Were we looking at another sinister Russian intelligence operation?
HuffPo claimed that the original source of the story was a biography of Winona Ryder first published in 1998. But as any fact-checker former or present will tell you, trusting a book isn't always a great idea — and the Winona biography was unauthorized, as is detailed in the author's note. Even if we felt we could trust it — and I'm sure Nigel Goodall is a good reporter — the book is not the source of the direct, first-person quote, but instead provides a different, less-flashy retelling, as you can see on the relevant page here.
Further inquiry led me to a shockingly well-maintained fan site, which claimed that the quote originated from Bazaar U.K.'s August 2000 issue. You don't have to leave the first page of Google results to figure out that Bazaar U.K. was actually Harper's Bazaar, which Winona graced the cover of in August 2000, though that publication apparently maintains no public online record of the piece accompanying it. But you can find it in the New York Public Library's archives, if you've managed to renew your library card on time, which of course I had not.
So I biked up to the library to get that squared away, after which I was rewarded with the six-page copy of the original story; Winona was interviewed by journalist Henry Alford and photographed by Patrick Demarchelier. The whole Q&A is fun, and while the quote is altered on Twitter, the meaning is generally the same. Here's the original:
Didn't you get beaten up in seventh grade for dressing up like Jimmy Cagney?

I was wearing an old Salvation Army–shop boy's suit. I had a hall pass, so I went to the [girls'] bathroom. I heard people saying, "Hey, faggot." They slammed my head into a locker. I fell to the ground and they started to kick the shit out of me. I had to have stitches. The school kicked me out, not the bullies. Years later, I went to a coffee shop in Petaluma, and I ran into one of the girls who'd kicked me, and she said, "Winona, Winona, can I have your autograph?" and I said, "Do you remember me? I went to Kenilworth. Remember how, in seventh grade, you beat up that kid?" and she said, "Kind of," and I said, "That was me. Go f— yourself!"
It's nicer, right? We should keep magazines and not just retweet reblogged Tumblr quotes. Anyway, I wrote to Henry Alford, to ask him if we could chat about this pesky investigation. He sent a lengthy reply via email and offered to chat more in the morning, though I suspect that was a courtesy offer, because I hope no one ever calls me to quiz me about stories I reported two decades ago, and because his email was quite kind and helpful.
"I DID see this on Twitter yesterday, but I had no idea prior to that that it had been resurrected. I don't care that I'm not credited — I didn't write any of it, and I imagine that she would have told it to any interviewer. It sucks that the quote has been tampered with. But I suppose it could be worse. It's not movie studio-caliber tampering; it's Readers Digest for bullying.




I guess it makes a kind of sense that it would get resurrected: it's a pretty juicy anecdote.

… I loved interviewing Winona because she told this kind of anecdote totally matter-of-factly; most of us would stammer or get huffy and overly theatrical for the "reveal," but Winona dished it out like yesterday's mac and cheese. Or that bit where I told her that, given her interest in vintage clothes and old movies and serial dating, she seemed like a gay guy: she took that wholly in her stride.




It's weird that the quote has resurfaced sixteen — and not three or eight or thirteen — years later, but maybe people feel differently about Winona now that she appears regularly in our living rooms. Previously, you had to travel to her. You had to pay money and voyage far off to Tim Burton Land or the world of wimples viewed through the lens of Arthur Miller. But now she is us. She bleeds. We're more interested in her as a human. (Her shoplifting episode didn't hurt here, either.)



I say fair point, and thank you, on Henry's last note, and it is seemingly the first time the quote itself has resurfaced. But the story has come up several times* before. A recent and relevant example of how we process news now: When she told a version of the events — again, without the satisfying telling-off of the autograph-seeker — to V magazine in 2013, it was picked up by blogs, mostly with headlines highlighting the gay-bashing. The story was told differently by Winona to V, so it makes sense that the reaction was different. But I think it has something to do with our cultural brain, too, so currently trained on female empowerment.
And it also says something possibly upsetting about me that I spent an entire day trying to debunk or at least verify a feminist-feeling meme, one that affirms my beliefs and values, only in the end to find it's mostly a real quote.
*P.S.: Actually, Winona seems to have first publicly told a version of the story, but again with less flair, to the reporter Jenny Allen for Life magazine, for its December 1994 issue, which is not available in the NYPL, or on Google Books archives, on Nexis, or from the Time Inc. site, and was curiously missing from this site for ordering archival copies.
It's also not in the Columbia archives or at the New-York Historical Society, and there is no copy at NYU's Fales Library (for which I obtained an alumni card and used the once-yearly free pass it grants me to gain entrance). At Fales, the librarian suggested that the issue was available in the university's online archives, and while the pages of the December 1994 issue are indeed scanned and available for reference, the lone pages missing are the pages on which the story appears! (Thank you to our interns for help with this very suspicious intel.)
Calls and emails to Time Inc. were not returned. I ordered a copy on Amazon, but it sat at a shipping center in Staten Island, then moved to one in Jersey City, and as of press time had yet to arrive at the New York offices in Manhattan. I considered calling writer Jenny Allen's agent, Ben Izzo, to see if he could dig up this 23-year-old story for virtually no reason, but stopped short. I have to live my life!
(Also, this is anticlimactic, but for now, I think winona-ryder.org has earned our trust: You can read what looks to be a copy of the Life story here.)