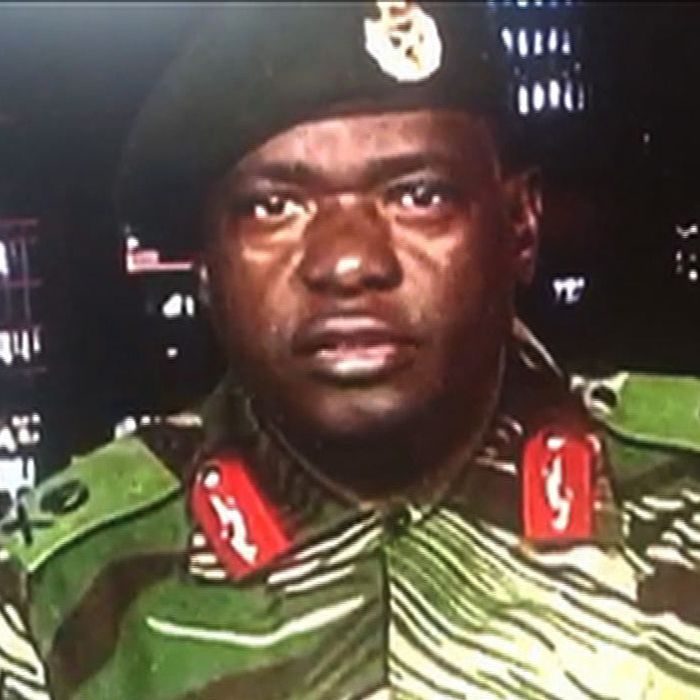 Zimbabwe major general Sibusiso Moyo appears on the Zimbabwe Broadcasting Corporation on November 15, 2017.
Photo: DEWA MAVHINGA/AFP/Getty Images
Early on Wednesday morning, a spokesperson for Zimbabwe's military took over the state broadcaster announcing that President Robert Mugabe had been taken into custody, and that he and his family "are safe and sound, and their security is guaranteed." He claimed "this is not a military takeover," though all signs indicate that a coup has taken place.
Mugabe, 93, is the world's oldest head of state and the only leader the southern African nation has known since he led the country to independence from white minority rule in 1980.
The question of who would succeed Mugabe has hung over Zimbabwe for years, and last week, the president appeared to clear the way for his wife, Grace, 52, to take over when he fired Vice-President Emmerson Mnangagwa. Grace Mugabe has been consolidating power in the last two years as her husband's health declined, and she recently warned that Mnangagwa's supporters were planning a coup. Mnangagwa is believed to be hiding in neighboring South Africa. The commander of the Zimbabwe Defense Forces, General Constantine Chiwenga, is believed to be close to Mnangagwa.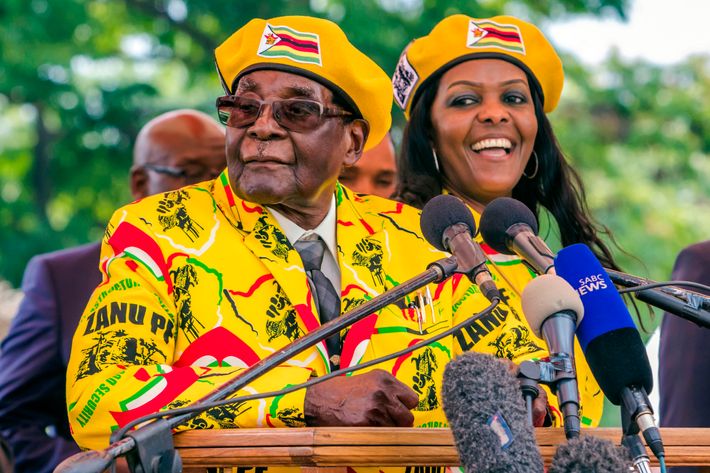 The Mugabes' whereabouts are currently unknown. Major General S. B. Moyo, the army's chief of staff, said in the televised address that they were not targeting the president, only "criminals around him who are committing crimes that are causing social and economic suffering in the country in order to bring them to justice."
"As soon as we have accomplished our mission, we expect that the situation will return to normalcy," he added, warning that "any provocation will be met with an appropriate response."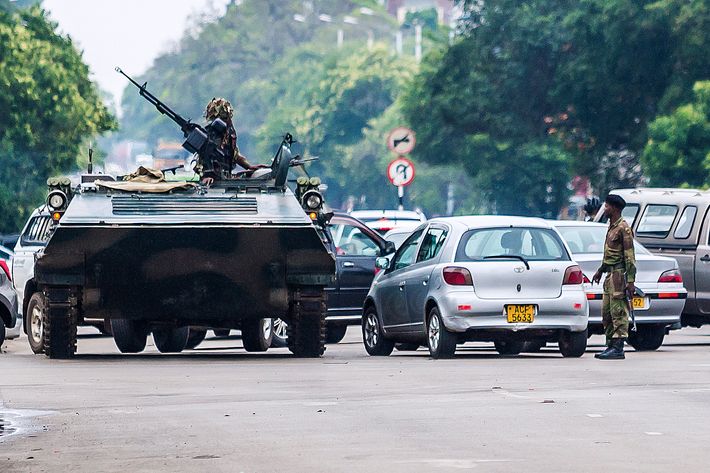 Armored vehicles have been out on the streets of the capital of Harare since Tuesday, and gunfire and explosions were heard overnight. The AP reported seeing soldiers harass people passing by and soldiers loading ammunition. The military controlled major intersections on Wednesday morning, but the streets appeared to be calm and soldiers were not stopping people commuting to work.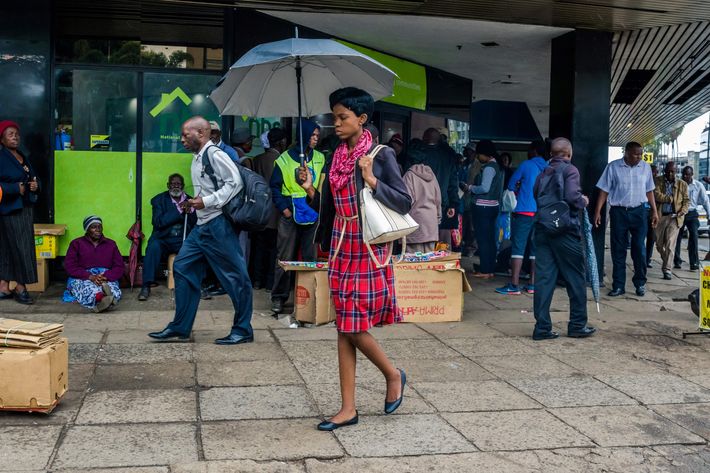 The U.S. embassy in Harare initially advised U.S. citizens in Zimbabwe to "shelter in place," and the U.K. Foreign Office told its citizens to do the same.
"They have decided not to call it a coup because they know that a coup does not sell, it will be condemned," Alex Magaisa, former adviser to Zimbabwean opposition leader Morgan Tsvangirai, told the BBC. "But as far as authority is concerned it seems very clear that President Mugabe is now just a president in name and authority is now residing in the military."