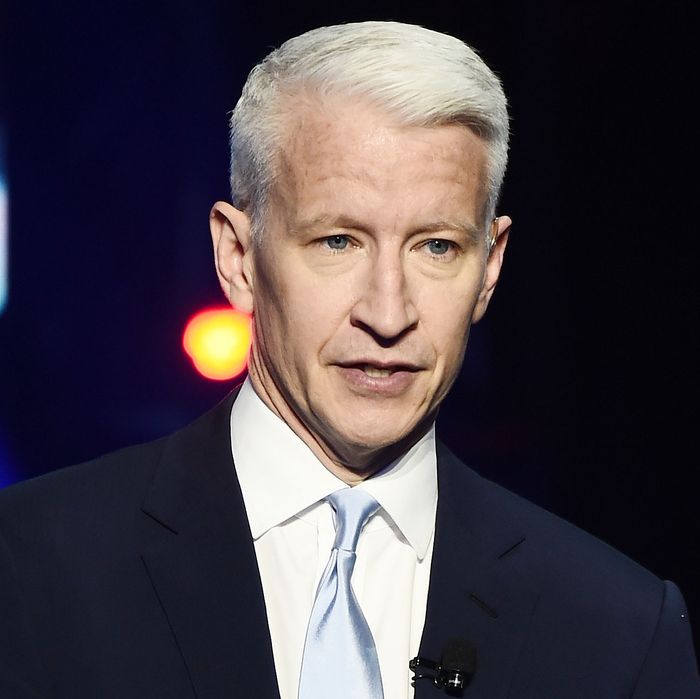 Anderson Cooper.
Photo: Dimitrios Kambouris/Getty Images for Turner
The truth about Twitter is that it's impossible not to tweet. You can try all you want to not tweet, but eventually you will. CNN anchor Anderson Cooper has been trying very hard not to tweet — and now his Twitter has apparently been hacked by an unknown party, which sent a very embarrassing tweet.
Uh oh! Cooper was talking about a tweet he had sent to our too-often-online president, Donald J. Trump, who was trying to walk back his endorsement of Alabama Republican Senate candidate and accused child predator Roy Moore following Moore's defeat last night. "Oh Really? You endorsed him you tool! Pathetic loser," the hacker wrote. The message has since been deleted, despite the fact that describing the president as a tool is entirely accurate and not fake news.
CNN put out a brief statement that it is working with Twitter to secure the account.