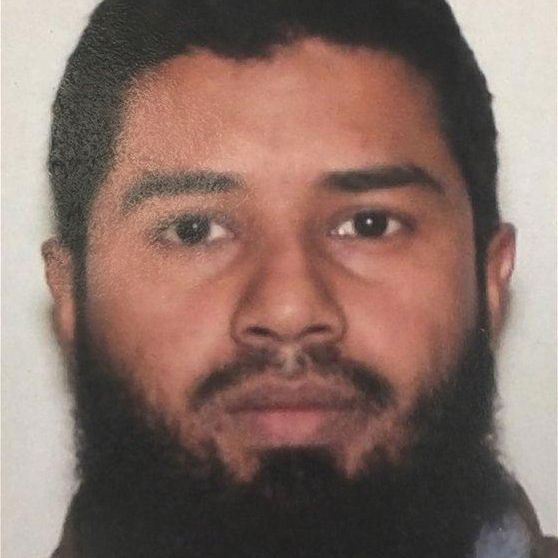 On Monday morning, 27-year-old Bangladesh native and Brooklyn resident Akayed Ullah set off a pipe bomb in a crowded tunnel underneath midtown Manhattan, injuring four people.
One detail that stood out about the attempted attack, other than its incompetenence, is that Ullah used a suicide vest — or at least an approximation of one — to try to carry it out.
Ullah's version of the garment didn't sound particularly sophisticated; NYPD Commissioner James O'Neill said he had attached it to himself with "a combination of Velcro and zip ties." (Ullah reportedly worked as an electrician, and crafted the device in his apartment.) But it appeared to be the first time someone had tried to use one in an attempted terrorist attack on American soil.
Long common in attacks in Afghanistan, Iraq, Syria, and elsewhere in the Middle East, suicide vests emerged as weapons of destruction in Western Europe in November 2015, when several ISIS-linked attackers blew themselves up as part of multi-pronged attacks on Paris that killed 130 people. (They have also been used to deadly effect in Turkey and Russia.)
Those devices, unlike Ullah's, appeared to be sophisticated, stocked with ball bearings and shrapnel to maximize damage around the explosions.  At the time, there was speculation that they marked a new phase in the way ISIS would target civilians around the world.
But an FBI report isssued soon afterward found that suicide vests in the Middle East, North Africa, and Europe "differ broadly in many characteristics, resulting in an inconclusive determination that the suicide vest and belt IEDs prevalent in any one area translate to tactic migration."
That assessment seems to have been borne out by the last two years. Suicide vests have not become a common feature of the terrorism landscape in the West, though they continue to be be used to deadly effect in Afghanistan.
Most of the attacks committed by ISIS, or ISIS-influenced individuals in the West have come in other forms. In Europe, the most common tactic has been hitting people with vehicles, a variety of attack that has taken place in France, Germany, England, Sweden, and Spain. (The assailants in Spain did wear fake suicide vests, as did attackers in London in June.)
Other terrorists, like the men who set off explosions at the Brussels airport and the attacker who killed dozens at an Ariana Grande concert in Manchester, England, did blow themselves up, though the bombs they detonated were not attached to their bodies.
In America, the weapon of choice for the most deadly radical Islamic-inspired terrorists, from Nidal Hasan at Fort Hood to Omar Mateen at the Pulse Nightclub, has been semi-automatic weapons. (The Islamic State has openly exhorted its followers to exploit the country's lax regulations.)
Akayed Ullah told investigators that he was inspired by ISIS, and that his attempted attack was revenge for U.S. bombing campaigns in Syria and elsewhere. But there's no indication that he had any tangible connection to any terrorist group, and the device he put together suggests the work of an amateur. His method of would-be mass murder is novel on these shores, but it's unlikely to be indicative of a trend.