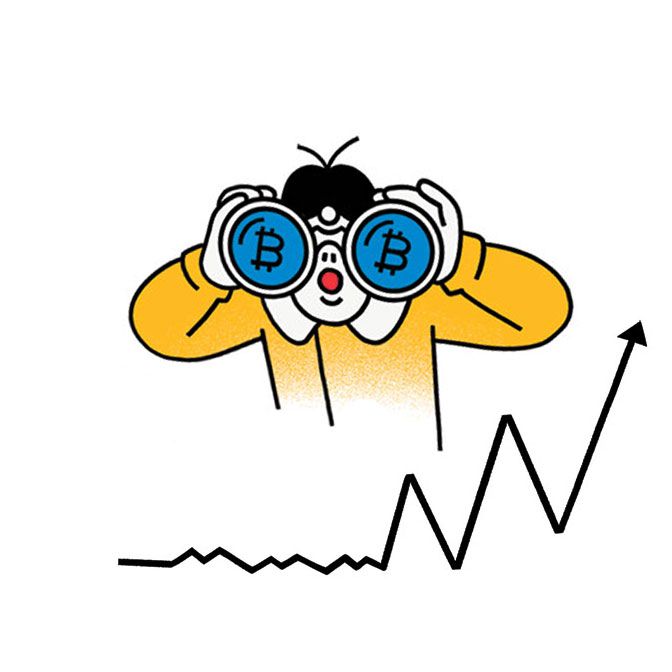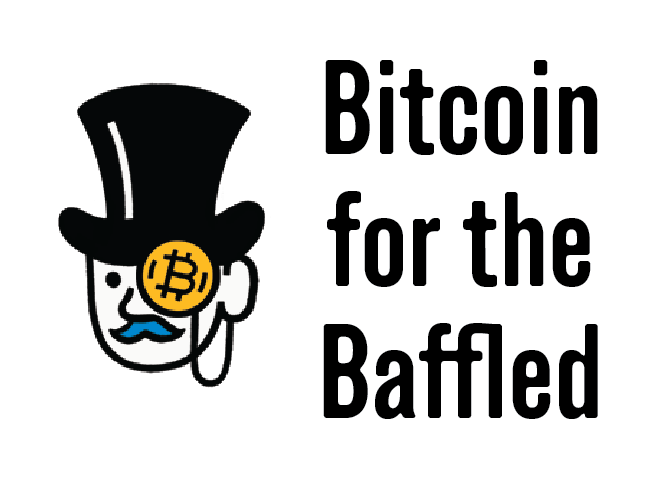 What to know about the crypto-craze before it implodes.
As bitcoin hits record valuation after record valuation — and stress-inducing drop after heart-palpitating drop — one question is on everyone's minds. (Well, one question besides "How can I make money off of this?") That question being: How the hell did we get here? Below, a mostly comprehensive timeline of bitcoin's highs and lows — from the infamous 10,000-bitcoin pizza delivery of 2010 to the pre-Christmas roller-coaster ride.
2009
January 3: The first 50 bitcoins are mined by Satoshi Nakamoto, the pseudonymous inventor of bitcoin. (For more on mining and Nakamoto, see our guide for the confused.)
October 5: The first U.S.–bitcoin exchange rate is published by New Liberty Standard, the first bitcoin exchange site. For one dollar, you can buy 1,309.03 bitcoins. Or, to buy one bitcoin, you need 0.076 of a penny.
October 12: The first known sale of bitcoins in U.S. dollars takes place: New Liberty Standard sends $5.02 via PayPal to Martti Malmi, and Malmi sends 5,050 BTC to New Liberty Standard, enabling the site to establish the first-ever bitcoin trading service. The price of bitcoin is 0.099 of one penny.
2010
May 22: Two pizzas arrive at Laszlo Hanyecz's doorstep in Jacksonville, Florida, marking the first known purchase of tangible items with the cryptocurrency. The pair of pies — valued at $25 — set Lazlo back 10,000 bitcoins. This amounts to the first concrete valuation; the price of one bitcoin is worth approximately $0.0025. (The 10,000 bitcoins spent on that pizza would be worth about $150 million at today's exchange rate.)
July 18: Bitcoin surpasses one penny. The price surge — to $0.08 — comes in the wake of a featured story on Slashdot.com, a popular news and technology website. That's a tenfold increase in just five days, and bitcoin's first media splash — but a protocol bug the following month stunts momentum through the end of October.
November 11: Bitcoin capults to 36 cents. That's a 200 percent increase in just five days. This price run-up coincides with popular podcast FreeTalkLive's episode on digital currencies. Bitcoin stays around that price through the end of January.
2011
February 9: Bitcoin crosses the one-dollar barrier, a 1,000 percent rise in six months. The first angel investors start to purchase bitcoin. Among them is Roger Ver, who made his inaugural $25,000 bitcoin purchase as the price arched toward, and then eclipsed, the dollar mark. The knock-on effect would garner more attention through the spring, as prominent economists (and enthusiastic YouTubers) shepherd the cryptocurrency into the mainstream.
June 9: The price spikes to $31 per bitcoin after a Gawker exposé on darknet drug-market Silk Road goes viral in early June. That's a 6 percent increase from its January price.
June 19: A raid of Mount Gox, at that point the leading online bitcoin exchange, prompts a temporary free fall: The dollar value plunges to $0.01 per bitcoin before a swift, partial recovery to $15 moments later. This flash crash begets the first major deflation spiral for bitcoin, as investors, spooked by ongoing security breaches, price volatility, and criminal activity, dial down exposure. Bitcoin's rate of exchange recedes for almost two years.
2012
April 1: After nearly two years of inertia, bitcoin hits $100 for the first time on April Fools' Day and then booms — doubling to more than $200 apiece in the span of a week. The catalyst is the Cyprus banking crisis and, specifically, President Nicos Anastasiades's proposal to tax every single bank account in the country. Panicked Cypriots take to Bitcoin en masse, driving up its price and publicity.
2013
April 11: Bitcoin goes from $200 apiece one day to just $67 the next morning as a flash panic sell-off roils the market. Mount Gox, still the leading bitcoin exchange, waves off the event as a technical glitch. The price rises back to pre-rally levels by the end of the week.
November 29: Bitcoin soars past the $1,000 mark, near doubling in value in the span of a week. The frenzied buying appears to be propelled by Chinese investors, who, it's assumed, want to move their money into untraceable accounts. Bitcoin peaks at $1,216.70 by the end of the month. The price won't break $1,000 again for three years.
2017
April 1: After a steady climb through late 2016, bitcoin sprints into the new year, rises above $1,000 yet again on January 1. On April Fools' Day, Japan legalizes bitcoin as a method of payment, sending its value even higher. Wall Street behemoths stake a growing share of their wealth — and reputation — on the cryptocurrency market. "Ten percent of my net worth is in this space," said Michael Novogratz at a Harvard Business School Club forum on April 19, "best investment of my life." The former Goldman Sachs partner (and billionaire) went on to say that bitcoin will go to $2,000. Bitcoin gathers more and more momentum through May, soaring north of $3,000 by mid-June.
June 15: Bitcoin briefly crashes by 19% overnight, just days after breaking past the $3,000 milestone. By mid-July analysts at Morgan Stanley say that "Bitcoin acceptance is virtually zero and shrinking," and the price plummets to a 49-day low, diving below $2000. Bulls go with a wait-and-see approach. It works: Bitcoin is worth $5000 come early September.
November 28: Bitcoin blasts past $10,000 mark. Hours later the price tops $11,000 and keeps powering higher. The meteoric rise gets a shrug from investors, and stays within range of its peak valuation past the Thanksgiving holiday weekend. The main price-drivers are new main-street investors: Bitcoin adoption has skyrocketed among average Joes in Japan and Korea over the past several months, the Times' Nathaniel Popper finds. Around 100,000 new accounts open on Coinbase, the leading bitcoin exchange, within days of Thanksgiving holiday.
December 17: Satoshi Nakamoto's unit of decentralized exchange explodes to a gut-punching all-time high of $19,783 per bitcoin, one week after bitcoin futures made their debut on the Chicago Board Options Exchange. The good feeling doesn't last long: Suspicious trading preceding the Coinbase debut of the bitcoin spinoff, Bitcoin Cash, a few days later leads to a major sell-off, and on December 22, bitcoin drops below $13,000. The market rallies back up to a more sober $15,000 per bitcoin over Christmas weekend.