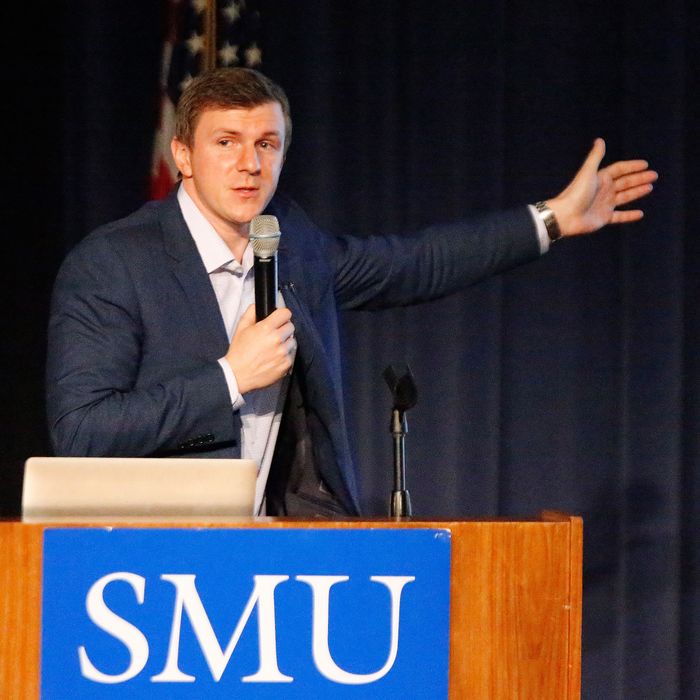 James O'Keefe.
Photo: Stewart F. House/Getty Images
James O'Keefe, the inept right-wing activist who's fresh off a failed attempt to smear the Washington Post in an effort to defend Roy Moore, received an award for "going above and beyond in defense of liberty" on Wednesday.
The award, given to him by the conservative group United for Purpose, was presented by Ginni Thomas, the group's president and the wife of Supreme Court Justice Clarence Thomas. Naturally, the event took place at the Trump International Hotel in Washington, D.C.
The "heroes" honored by United for Purpose had to meet certain criteria laid out on the website for the Impact Awards. These are people who show "tenacity, courage and perseverance even under hostile attacks" and are "respected among their peers," among other things. O'Keefe, who just made a fool of himself in an attempt to stick up for a sexual predator, apparently meets that criteria in the eyes of right-wing activists.
O'Keefe wasn't the only one exemplar of conservative principles to be honored. Sean Hannity received the Outstanding Impact Award and delivered the keynote speech. "We the people are going to work harder than ever to get the government back into the hands of American citizens, where it belongs," said Hannity, inside a hotel from which president continues to profit.
Several other less-notable conservative figures also received awards. Not among them was the former sheriff David Clarke, who was nevertheless in attendance.