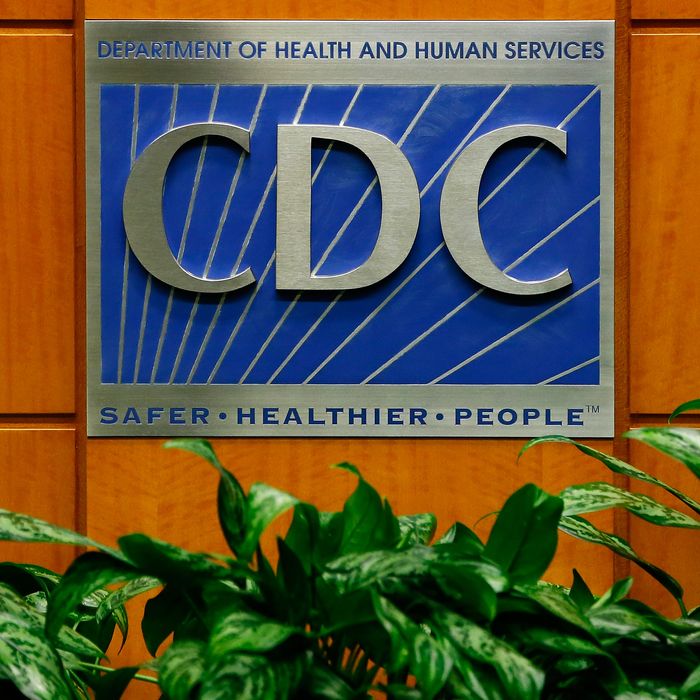 You can still say "safer."
Photo: Kevin C. Cox/Getty Images
(Note: an earlier version of this article stated that the CDC has asked its employees to stop using certain words in budget documents. Later reporting indicated that the directive was not as strict as initially reported, and was likely the result of a mixture of loose style-guide guidance and an effort not to offend the sensibilities of conservative Republicans who might be crucial in securing funding for the CDC.)
In a turn of events that is just begging to be described as Orwellian (or perhaps Carlin-ian), the Centers for Disease Control has told employees to refrain from using a list of seven words in upcoming budget proposals, according to a Washington Post report.
The words are: transgender, diversity, fetus, vulnerable, entitlement, evidence-based, and science-based — you know, the kind of terms authoritarians tend to embrace wholeheartedly.
A CDC analyst told the Post that the word-ban order came down at a meeting led by Alison Kelly, a senior official in the Office of Financial Services. But Kelly said she was merely passing along the information, and it's not clear whether the mandate originated from someone at the CDC or from the Office of Management and Budget, which will review the CDC's proposals.
The CDC does all kinds of work that relates to the forbidden expressions, from fighting AIDS in Africa to preventing HIV among transgender people.
The analyst told the Post that CDC staffers were "incredulous" that they would be forced to edit themselves.
But perhaps they shouldn't have been so surprised, since the Trump administration has been eliding sensitive language to advance its conservative, anti-fact agenda for months. Over the past several months, for instance, it has steadily erased mentions of climate change from government websites.
Just this week, Interior Secretary Ryan Zinke dressed down the leader of a California park for deigning to represent scientific consensus on the matter in a tweet.
Two words that haven't yet been banned by any government agency in 2017: safe space.
An earlier version of this article mistakenly stated that abortion was one of the words CDC staffers were told to avoid.