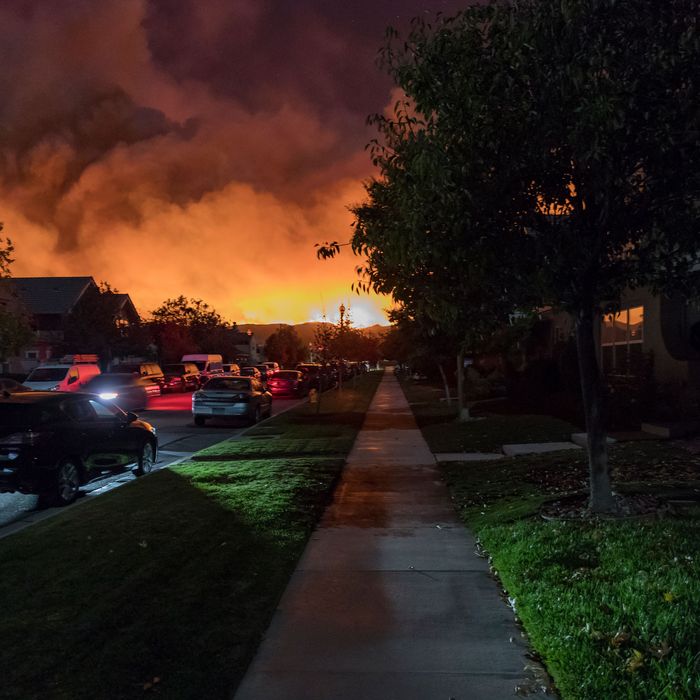 Smoke from the Thomas Fire rises over a neighborhood in Ventura, California.
Photo: Byba Sepit/Getty Images
Wildfires continued raging across Southern California on Wednesday, with a new blaze that ignited in the early morning threatening one of the ritziest parts of Los Angeles.
The so-called Skirball Fire was reported before 5 a.m. on Wednesday in Bel-Air, and resulted in the complete closure of the 405 freeway, which is now partially reopened.
By 8 a.m., the fire had covered 50 acres, and 25 mph winds are expected to help it grow. Authorities have begun evacuating homes in the area, and warned of the threat that fire could pose to the Getty Center museum, which has closed for the day, and other prominent institutions in the area.
Meanwhile, the Thomas Fire continues to chew up large swaths of Ventura County, where 65,000 acres are burning. As many as 150 buildings have been destroyed by the blaze, with many more yet to be counted. A total of 12,000 structures are threatened, according to Cal Fire.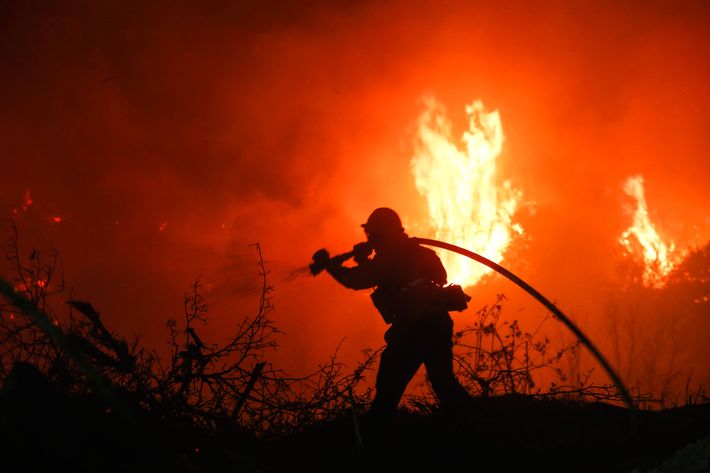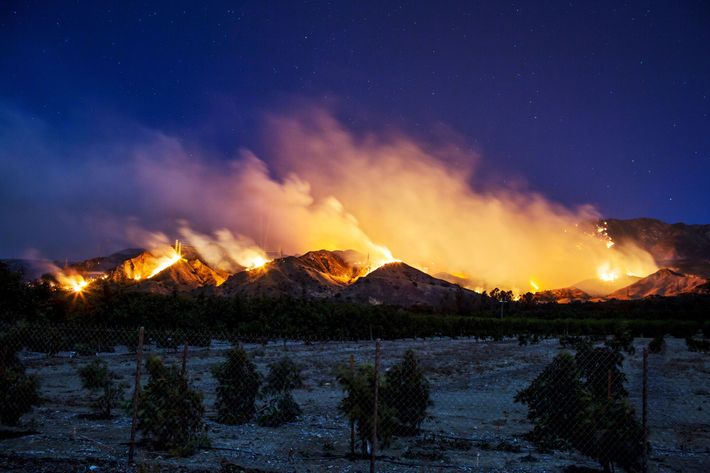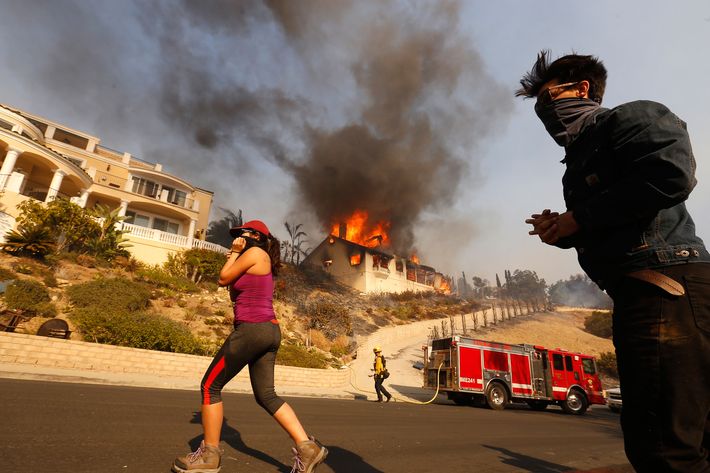 Elsewhere in Santa Clarita, the Rye Fire has grown to 7,000 acres since it began on Tuesday morning. And in northern Los Angeles, the Creek Fire has consumed 11,000 acres.