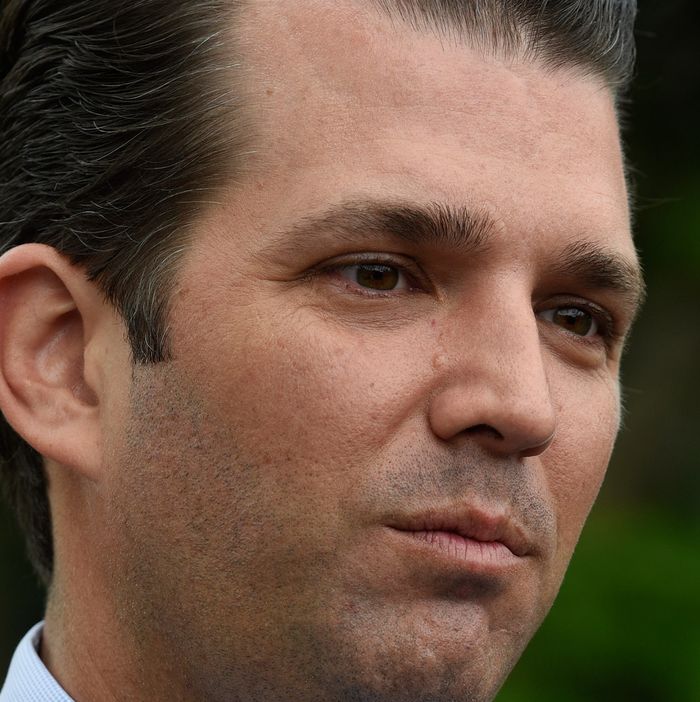 Donald Trump Jr.
Photo: Leigh Vogel/WireImage,
Donald Trump Jr.'s attorney has sent a letter to the House Permanent Select Committee on Intelligence requesting an inquiry into leaks he says took place during and after Trump Jr.'s interview with the committee on December 6. The letter was sent to Representative Mike Conaway of Texas, who took over the investigation into Russian interference in the 2016 election from Devin Nunes, after Nunes recused himself earlier this year.
The letter says that Trump Jr. and his attorneys were promised that the interview would be "kept strictly confidential and not discussed publicly unless and until the full committee voted to release the transcript."
Trump Jr. and his attorney say that while he was still being interviewed, "members of the committee and/or their staff began selectively leaking information provided during the interview to various press outlets, most notably CNN."
The letter goes on to cite tweets from CNN's congressional reporter Manu Raju, which were sent at 1:01 p.m. and 4:29 p.m., as evidence of leaking. It also mentions a story written by Raju and his colleague Jeremy Herb which revealed that Trump Jr. told members of the committee that he spoke to White House communications director Hope Hicks, not his father, about the response to the June 2016 meeting he had at Trump Tower with Russian lawyer Natalia Veselnitskaya.
Trump Jr.'s lawyer, Alan Futerfas, did not immediately respond to a request for comment. The letter appears below.
Follow Yashar — or send him a tip — on Twitter: @yashar