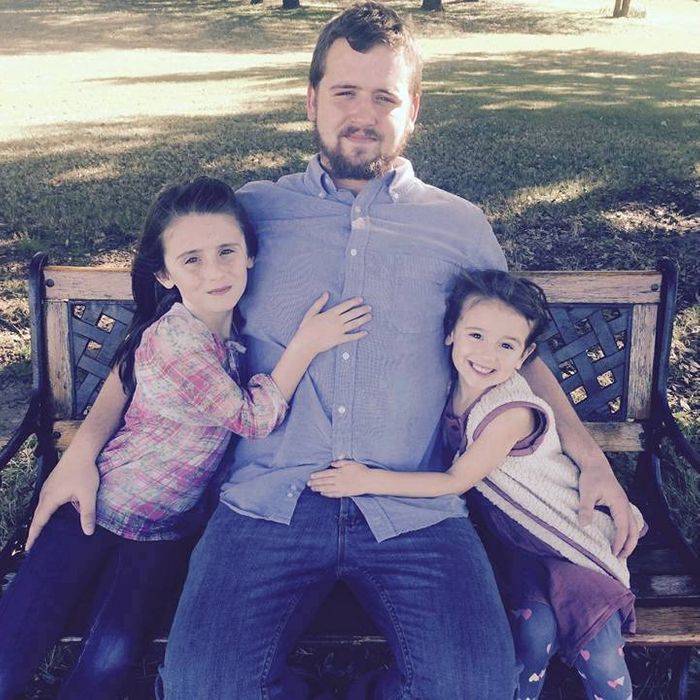 Daniel Shaver.
Photo: JusticeForDaniel/Facebook
A horrific video released on Thursday shows an Arizona cop killing an unarmed man who begged for his life in a hotel hallway in 2016. (Warning: the clip below is extremely disturbing.)
The officer who pulled the trigger, Philip Brailsford, was acquitted on Thursday by a jury of second-degree murder charges against the victim, Daniel Shaver, a 26-year-old native of Texas. Brailsford was also acquitted on a reckless manslaughter charge. The video was seen by the jury in the case, and released to the public after the trial concluded.
After watching the video, it's difficult to see how Brailsford escaped sentence. Even in an era when many Americans have become accustomed to viewing disturbing killings at the hand of police officers, this one stands out.
In the clip, Shaver and a female companion exit a hotel room and are ordered to the ground by Sgt. Charles Langley, one of several officers in the hallway. He tells them that if they fail to ignore his instructions, "There is a very severe possibility you are both going to get shot." As Brailsford trains a semiautomatic weapon on Shaver, Langley orders him to lie down, then kneel, all the while warning him that his life may be in danger if he disobeys. (CBS News has a rundown of the full exchange.) Shaver begs, "Please, do not shoot me!" Langley then orders him to crawl forward, which Shaver, now crying, does; when Shaver reaches to his right side, Brailsford unleashes a hail of gunfire, killing him.
Brailsford's lawyers argued during his trial that he thought Shaver was reaching for a gun. Brailsford, who was fired two months after the shooting, testified that "if this situation happened exactly as it did that time, I would have done the same thing." (Langley has retired as a police officer and moved to the Philippines since the shooting.)
Officers arrived at the hotel, a La Quinta Inn & Suites in Mesa, Arizona, after someone called local police to report that someone was holding a firearm out the window of a fifth-floor room. It was later determined that Shaver had been showing off a pellet gun he used for pest-control work. But he was not carrying a firearm at the time of the shooting.
If there's any lesson to be gleaned from the tragedy, it's one that was already known: Convicting police officers of crimes against civilians remains perilously difficult. From Jason Stockley to Ray Tensing to Brailsford, juries and judges are extremely hesitant to punish officers for what they tend to see as justifiable behavior in the line of duty. Michael Slager, the South Carolina cop who shot and killed Walter Scott in the back as he was running away, was sentenced to 20 years in prison Thursday. But he's the exception that proves the rule.
Meanwhile, police continue to shoot and kill American civilians by the thousands each year. As The Atlantic's Conor Friedersdorf notes, "[T]he total number of police killings in England since 1990 is about the same as the number of people killed by Arizona police last year alone."
This post has been updated to reflect that it was Charles Langley, not Philip Brailsford, who can be heard giving orders in the video.