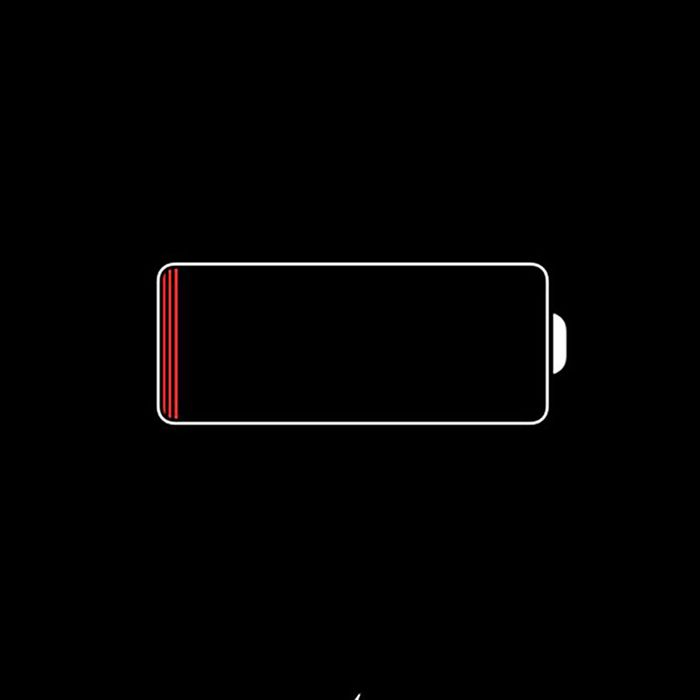 If you've ever thought that your aging iPhone got a lot slower after updating iOS, Reddit users and the CEO of benchmarking app Geekbench say it's not just in your head. They think Apple is intentionally throttling the speed of the CPU in older phones with aging batteries in order to prevent them from unexpectedly shutting down.
Reddit user TeckFire first posted to the /r/iPhone subreddit, showing two scores from Geekbench: one from before they replaced their battery, and one from after. After replacing the battery, Geekbench showed that the scores had nearly doubled. You'd expect battery life to improve after replacing a battery, obviously. But why had performance suddenly shot up?
Geekbench CEO John Poole took an interest, and began digging into all of the information Geekbench had gathered from all of the benchmarking tests it had run for iPhone users. He discovered much the same thing that the original Reddit user reported, except on a larger scale.
Specifically, Poole compared benchmark tests from iPhone users on iOS 10.2.0 (before the fix was introduced), iOS 10.2.1 (after the fix was introduced), and iOS 11.2.0 (the iOS update put out at the beginning of December 2017).

What you're looking at here is the distribution of benchmarking scores. You'd expect to see something like the far-left result from iOS 10.2.0: nearly all of the benchmark scores gathering around the average score of 2,287 for the iPhone 6s. What you see in more recent versions of iOS, however, is various peaks in the distribution. Most phones are still benchmarking around 2,287, but a significant number is also coming in at scores below that. "The problem is due, in part, to a change in iOS," writes Poole. "The difference between 10.2.0 and 10.2.1 is too abrupt to be just a function of battery condition. I believe (as do others) that Apple introduced a change to limit performance when battery condition decreases past a certain point."
The running theory for Reddit users and Poole is something like this: The iPhone 6 and 6s both had issues with abruptly shutting down, even with a healthy amount of battery left. Apple introduced a fix in iOS 10.2.1 that largely fixed the issue. So how did they do it? Possibly slowing down the CPU in iPhones with an aging battery to prevent the iPhone from drawing as much power. Your phone may run slower, but it's better than it suddenly shutting down with 75 percent battery. This affects more than just the iPhone 6 and 6s; Poole analyzed the same benchmark tests on the iPhone 7, and found the same peaks in benchmarking after iOS 11.2.0.
Writes Poole:
If the performance drop is due to the "sudden shutdown" fix, users will experience reduced performance without notification. Users expect either full performance, or reduced performance with a notification that their phone is in low-power mode. This fix creates a third, unexpected state. While this state is created to mask a deficiency in battery power, users may believe that the slow down is due to CPU performance, instead of battery performance, which is triggering an Apple introduced CPU slow-down. This fix will also cause users to think, "my phone is slow so I should replace it" not, "my phone is slow so I should replace its battery." This will likely feed into the "planned obsolecense" narritive [sic].
It should be said that none of this has been confirmed (or denied) by Apple. We reached out to Apple for comment, and will update if they respond.
In the meantime, if you've got an older iPhone and feel like it's dragging, you may want to run Geekbench 4 and see how you benchmark. If you're coming in significantly below where you should be, consider replacing the battery. It's $79 if you have Apple do it, or around $70 to $50 if you have a third-party repair shop or service take care of it. (I've used iCracked in the past and had decent luck.) Worst-case scenario, your battery will hold a charge for longer. Best-case scenario, you may find that your phone suddenly has more pep in its step.
Update: Apple has released the following statement: "Our goal is to deliver the best experience for customers, which includes overall performance and prolonging the life of their devices. Lithium-ion batteries become less capable of supplying peak current demands when in cold conditions, have a low battery charge or as they age over time, which can result in the device unexpectedly shutting down to protect its electronic components.
"Last year we released a feature for iPhone 6, iPhone 6s and iPhone SE to smooth out the instantaneous peaks only when needed to prevent the device from unexpectedly shutting down during these conditions. We've now extended that feature to iPhone 7 with iOS 11.2, and plan to add support for other products in the future."