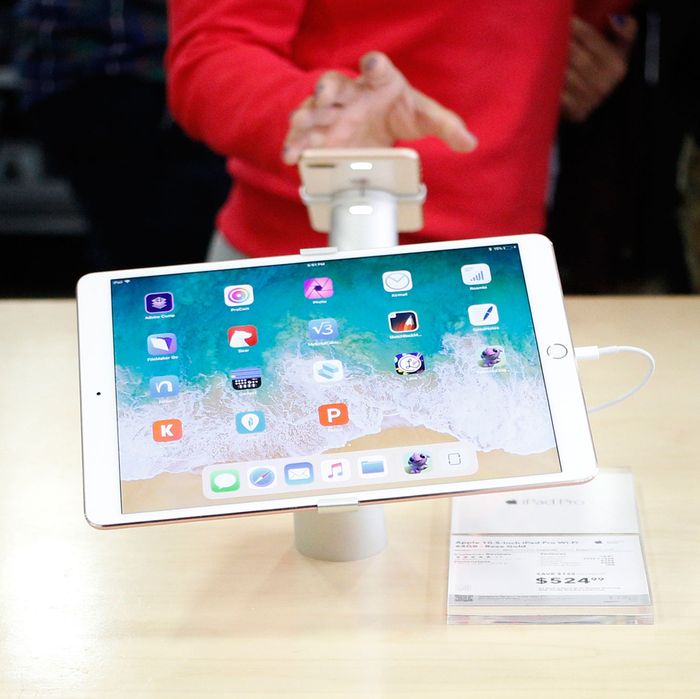 Photo: Luke Sharrett/Bloomberg via Getty Images
If you've had your eye on some of Apple's newest gadgets — whether for yourself or as a gift — Best Buy's Apple Sales Event might be worth your while. It actually features some pretty decent deals on new Apple products, which is kind of unusual around this time of year. Though be warned: The whole shindig only lasts for three days, so get in and get out before Sunday.
$125 Off the iPad Mini
Apple's latest iteration of the iPad Mini boasts a surprisingly long-lasting battery life and a gorgeous Retina display. It's also, well … mini. So you can def one-hand it with ease. The sale knocks a good $125 off, bringing the price down to a cool (and arguably mini) $275.
Regular Price: $400
Up to $200 Off Various MacBook Models
From MacBook Pros to MacBook Airs, there are a bunch of pretty good deals on laptops online right now. Most of them will shave about $150 to $200 off of your final price tag, which means you'll have that much more to splurge on extra storage and whatnot.
Up to $250 Off the iPhone X
This one is a little funky, but possibly worth your while if you've been itching to get your hands on an iPhone X. You can get up to a $250 Best Buy gift card if you trade in your old phone, which is pretty nice — I did a quick test run with my rose-gold iPhone 6s and got $180 off — but you should definitely check your carrier's website for comparable deals before jumping on this one.