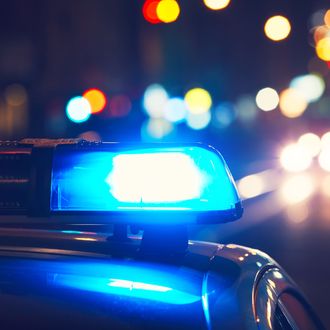 Photo: Getty Images/EyeEm/Jaromir Chalabala
Andrew Finch died earlier this week from injuries sustained when Kansas police shot him after he opened his front door. The police involved were responding to a call that there had been a homicide and ongoing hostage crisis at Finch's home, the Wichita Eagle reports. This turned out to be false — and now authorities are investigating whether or not the man's death was a result of a swatting prank related to Call of Duty.
Swatting, in case you live in a nice corner of this internet where this kind of dumb thing doesn't happen, is when somebody calls the police and reports a bogus crime so that officers will swarm a target's house. Wichita's deputy police chief, Troy Livingston, said they are currently looking into the possibility of swatting leading to Finch's death. On Twitter, a user whose account has been suspended, claimed credit for making the swatting call, writing "that kids house I swatted is on the news" and later "I DIDNT GET ANYONE KILLED BECAUSE I DIDNT DISCHARGE A WEAPON AND BEING A SWAT MEMBER ISNT MY PROFESSION." The user who made the call was fighting with another COD player who gave him a fake address — Finch's — which was how the police wound up at the wrong house. "Someone tried to swat me and got an innocent man killed," tweeted a user claiming to be the other person involved. The fight between the two users was reportedly over a small bet between $1 and $2, Dexerto reports. Kansas police did not comment on whether or not Finch was armed when he opened the door or why the officer fired his weapon. The officer involved has been placed on paid leave, the Wichita Eagle also reports.