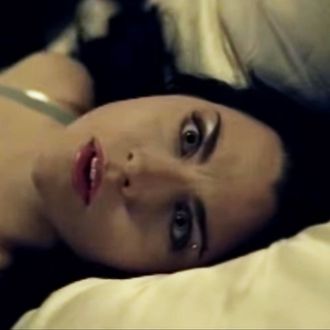 A still from "Bring Me to Life," the perfect song to ring in 2018.
New Year's Eve is a terrible holiday. Stay home! Save money! Get some sleep! But if you insist on staying up to watch the final minutes of last year slip away, you might as well do it to music. This week's best meme is here to help you time that perfectly. The gist of the meme is that it's instructional; it'll tell you exactly how many minutes and seconds to midnight you need to press play on a particular tune so that the best moment in the song will be playing at exactly 12.
You've got plenty of choices depending on what sort of transitional vibe you're after. Evanescence. Kesha. Jamie Lee Curtis in the iconic 2003 Freaky Friday remake.
Happy (almost) New Year! Choose your midnight jam wisely!