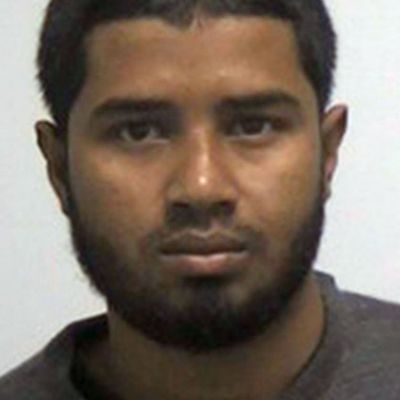 Akayed Ullah.
Photo: NY Taxi and Limousine Commission
Authorities on Tuesday brought five terrorism charges against Akayed Ullah, the man accused of setting off a pipe bomb in a tunnel between New York City subway stations Monday morning. The counts include use of weapons of mass destruction, provision of material support to the Islamic State, and bombing a place of public use.
According to the criminal complaint, the 27-year-old suspect told investigators, "I did it for the Islamic State." And on Monday morning before the attack, he posted a Facebook status that read, "Trump you failed to protect your nation." A passport in Ullah's name included a handwritten note that read, "O America, die in your rage."
Ullah had told authorities on Monday that he had carried out his plot as revenge for American air strikes in Syria and elsewhere. Ullah said he planned the time and place of his attack — during the morning commute between two of New York City's busiest subway stations — to inflict the most possible damage to people and property. His plan largely failed; three people suffered some hearing damage and headaches from the blast, and Ullah was left with burns to his hands and stomach.
Authorities say Ullah became radicalized via ISIS propaganda in 2014. He spent the last two to three weeks plotting his attack, then spent the last several days assembling his homemade bomb. He is believed to have acted alone, and there's no evidence that he was in contact with ISIS or other terrorist organizations. His improvised explosive included Christmas lights, a nine-volt battery, and a pipe he found at a job site where he worked as an electrician. He drove a livery cab between 2012 and 2015.
Ullah came to America in 2011 from Bangladesh, joining a relative who had already settled in Brooklyn. His role in the attack prompted President Trump and the White House to advocate for hard-line immigration proposals they maintain would have prevented his arrival.
Neighbors in Ullah's residential, Bangladeshi enclave in Brooklyn did not notice much unusual about him, driving home the difficulty of preventing future lone-wolf attacks.