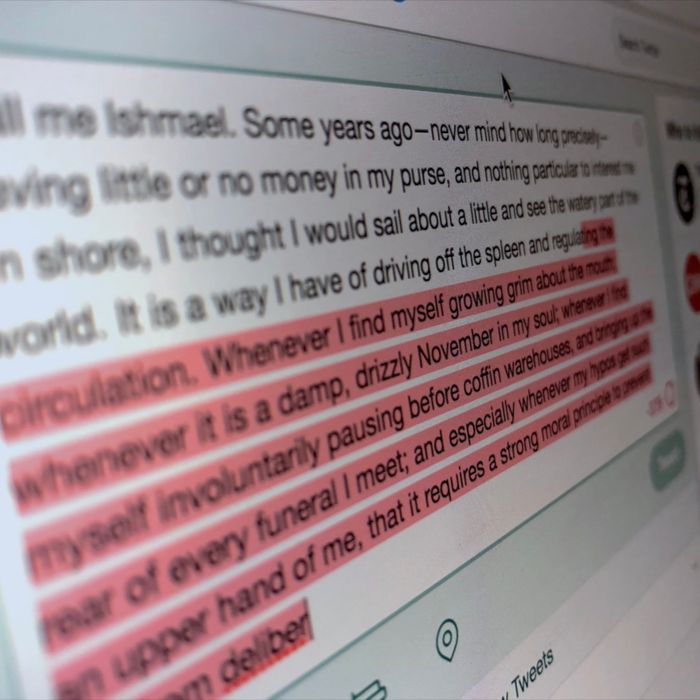 Brevity is the soul of wit, but it doesn't do much for engagement metrics.
BuzzFeed published a report from social-media management company SocialFlow today, showing that after Twitter rolled out the ability to send 280-character-long tweets, people are, on average, engaging more often with longer tweets, liking and retweeting them more than twice as often compared to their shorter brethren. That mirrors the data Twitter found when it rolled out longer tweets to a limited number of users earlier this year.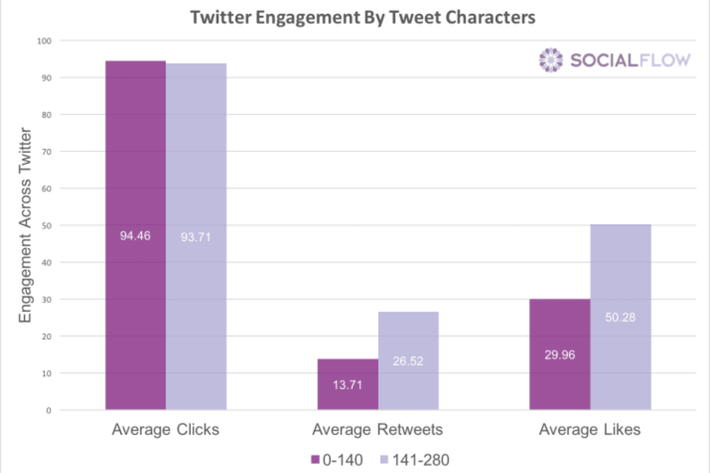 There are a couple of caveats here. One is that SocialFlow is a publishing tool used mainly by media organizations (including New York Magazine). What works for a publisher may not work for your killer tweet about whether HQ Scott has just one suit he wears every day, or many suits that all look rumpled in exactly the same way.
There's also the important distinction between people engaging with longer tweets and people actually qualitatively liking the longer-tweet format. Longer tweets may get more engagement, but that doesn't mean everyone on Twitter should start imitating Faulkner. Especially for individual accounts, there's the real possibility that posting entire paragraphs every time you tweet could see you shedding followers (or at least getting muted).
Finally, the only distinction in the SocialFlow chart is between tweets under 140 characters and tweets that are between 141 and 280 characters. It's entirely possibly that the real sweet spot is at about 180 characters — or at 155, or 215. Longer tweets may do better, but that doesn't mean that you aim to hit 280 every time you need to say something about Vanderpump Rules.