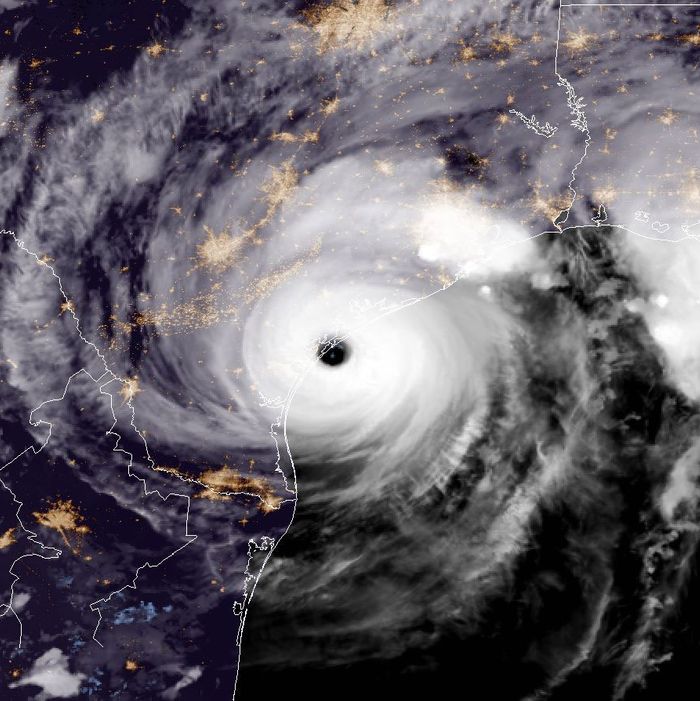 Photo: NASA/NOAA GOES Project via Getty Images
The year 2017 has seen a supercharged hurricane devastate Puerto Rico, wildfires raging out of control in California, and a catastrophic rainfall event in Houston. While it is notoriously difficult to link any one weather disaster to the effects of climate change, there is convincing evidence that the massive amount of carbon humans are pumping into the atmosphere played a key role in all of these occurrences.
The Trump administration's reaction: This is fine.
In its new National Security Strategy, which President Trump will announce in a speech on Monday afternoon, the administration will drop climate change in its list of threats to the nation. Instead, it will focus on securing the country's border and a plan for "economic security," which involves an aggressive posture toward China and (somewhat surprisingly) Russia.
Climate policy has been shunted into a section on "energy dominance," as the website the Federalist first reported. The document says American leadership will be "indispensable to countering an anti-growth energy agenda," which doesn't exactly sound like a recipe for carbon cessation.
The Obama administration had added climate change to its National Security Strategy in 2015. President Obama often spoke of the looming threat of a warming planet, putting it on par with risks posed by terrorism and other dangers.
Trump's downgrading of the threat comes as no great surprise, given the administration's well-known skepticism of a warming planet. The president, who once famously called climate change a Chinese hoax, announced plans to withdraw the United States from the Paris climate agreement in May. He tapped Scott Pruitt, one of the shrewdest climate skeptics in the country, to lead the Environmental Protection Agency, with predictable results.
But not everyone in the administration is so clearly onboard with the president's ill-considered approach. In testimony during his confirmation hearing, Defense Secretary James Mattis singled out climate change as a clear and present threat to America.
Unfortunately, the reality-based worldview usually loses out in Trumpworld.