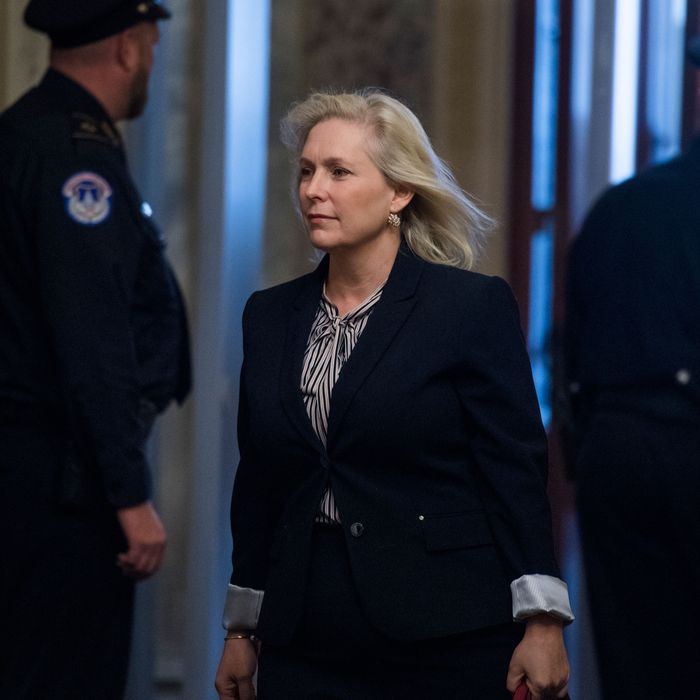 Senator Kirsten Gillibrand.
Photo: Tom Williams/CQ Roll Call
It was no surprise when President Trump attacked Senator Kirsten Gillibrand via Twitter on Tuesday morning; this week, the New York Democrat, among the most outspoken people in politics on matters of sexual misconduct, called on him to resign over the many allegations he has faced since last year.
But his quintessentially Trumpian choice of wording — "would do anything," with its unsubtle sexual implications — felt even more crass than usual.
Gillibrand responded quickly and pithily.
Later, she called Trump's tweet a "sexist smear" at a press conference, and added, "I will not be silenced on this issue."
On Tuesday morning, Trump accuser Melinda McGillivray appeared on Megyn Kelly Today to recount her experience being groped by the future president in 2003. Several of the 19 women who have alleged sexual misconduct by Trump have gone on television this week, as the unceasing wave of charges against powerful men has renewed attention to the charges against him.
In another Tuesday morning tweet, the president denied even knowing any the women who have spoken out.