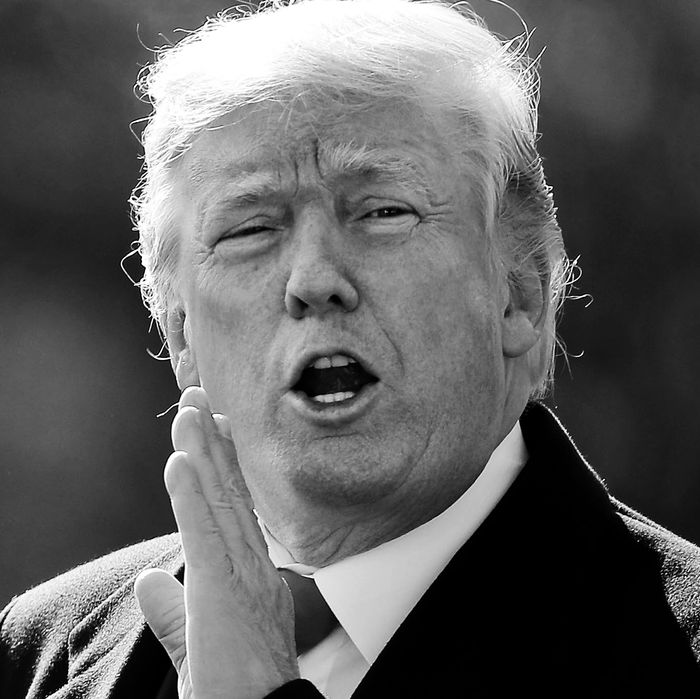 Easy like Sunday morning.
Photo: Chip Somodevilla/Getty Images
In a series of irate tweets Sunday morning, President Trump denigrated the FBI, insisting that the bureau was biased in its investigation of Hillary Clinton and calling former director James Comey a liar.
The angry missives came two days after Michael Flynn, Trump's former national security adviser pleaded guilty to lying to the FBI. On Saturday, Trump seemed to worsen his own situation by implying that he had known about those lies all along.
Also on Saturday, the New York Times reported that Peter Strzok, one of Robert Mueller's top investigators in his probe into Russian electoral interference, had been removed from the investigation for allegedly sending anti-Trump text messages. Strzok was also a lead investigator in the case involving Hillary Clinton's email server, which did not escape Trump's notice.
Trump also retweeted a former columnist who advanced the right-wing talking point that Andrew McCabe, the deputy director of the FBI, is overly cozy with James Comey and Hillary Clinton. This, in his estimation, was grounds for a mass purge of agents, who would presumably be replaced with Trump loyalists.
Maybe the president will calm down after brunch, but probably not.