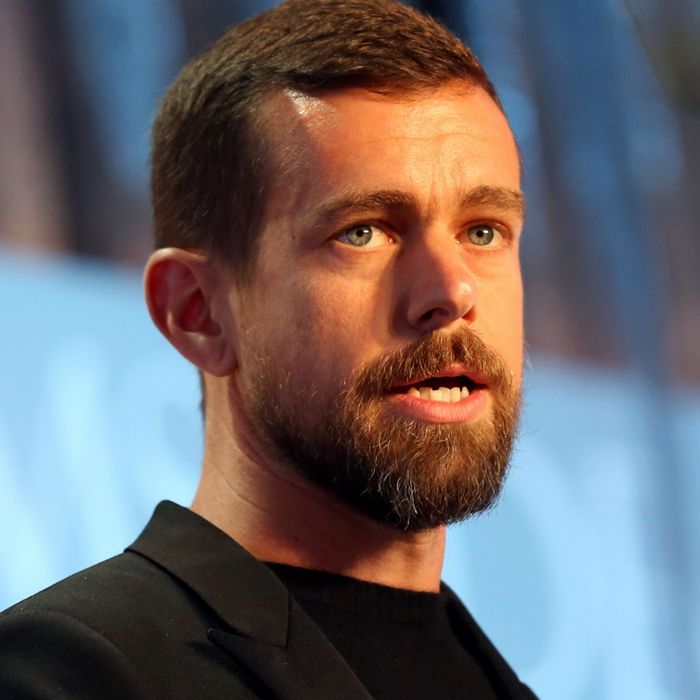 Twitter's CEO Jack Dorsey.
Photo: Teresa Kroeger/Getty Images
Twitter has been promising to do something about its hate-speech problems for months. Today, it seems like that something might finally be happening: Twitter has suspended several top users affiliated with white-nationalist and anti-Muslim groups, including far-right Britain First Party leader Jayda Fransen who had several tweets of racist videos retweeted by Donald Trump earlier this year.
"Today, we will start enforcing updates to the Twitter Rules announced last month to reduce hateful and abusive content on Twitter," the company announced Monday on its blog. "Through our policy development process, we've taken a collaborative approach to develop and implement these changes." Twitter also further explained the sorts of accounts that it is deleting, including those that "affiliate with organizations that use or promote violence against civilians to further their causes," and anyone posting "content that glorifies violence or the perpetrators of a violent act." As noted by Recode, this doesn't necessarily mean that Nazi and alt-right accounts are being targeted specifically, but since many of those accounts violate both of Twitter's new rules, we're likely to see a number of those accounts taken offline today.
Of course, a handful of suspended accounts — they'll probably all pivot to Gab anyway — doesn't really seem to merit labeling today's actions from Twitter a full-on "purge." We'll be updating this post throughout the day to see who else Twitter pulls the plug on.