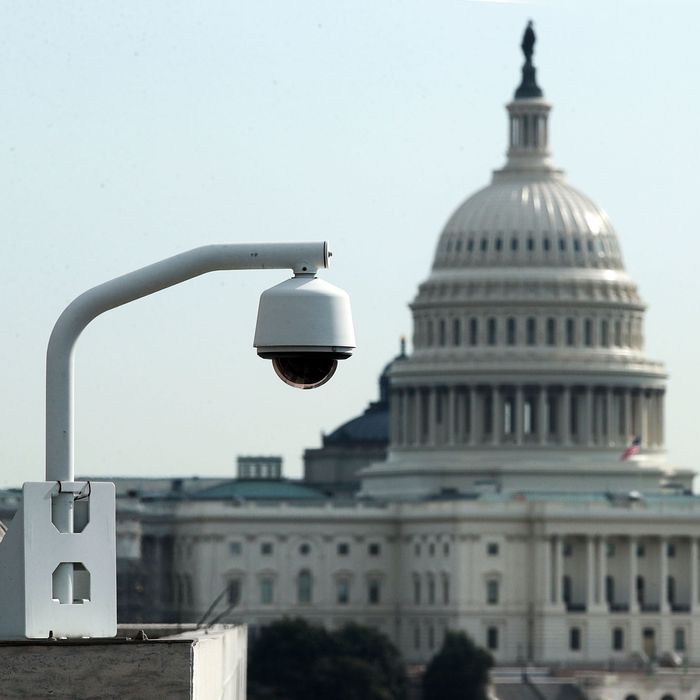 Photo: Alex Wong/Getty Images
Two 20-something Romanians arrested in Bucharest earlier this month have been charged with hacking into police computers in Washington, D.C., attempting to execute a ransomware scheme targeting thousands.
According to a criminal complaint filed earlier this month by the Justice Department, Mihai Alexandru Isvanca and Eveline Cismaru took control of approximately 123 computers used by D.C. police to control surveillance cameras in outdoor public spaces. The pair then intended, investigators say, to use those compromised computers to send ransomware-laden messages to more than 179,000 email addresses. Investigators also found traces of ransomware variants known as "cerber" and "dharma" on hacked machines.
All of this happened in early January of 2017, just days prior to the inauguration of President Trump, which was marked by sometimes-violent protests the day of and the Women's March the day after, estimated to have been attended by millions of people. One can assume that D.C.'s outdoor security-camera system was being heavily monitored by the police.
The pair has been charged with conspiracy to commit wire fraud and conspiracy to commit unauthorized access of protected computers.