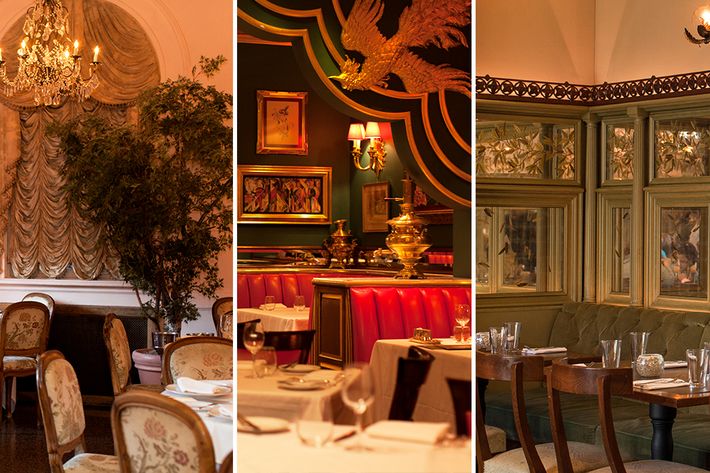 New York City's restaurant scene spans every conceivable venue, from trendy and minimalist gastropubs to classic haunts steeped in decades of history. For those seeking unique culinary experiences in a city that foodies have flocked to for ages, a few favored locales elicit a time-traveling vibe. These restaurants are relics from another era transplanted into today's New York with just the right amount of modern panache.
NYC Restaurant Week, returning in 2018 from January 22 through February 9, is the ideal time to check these storied hot spots off your bucket list. Below are a few options guaranteed to please both your palate and your aesthetic sensibilities.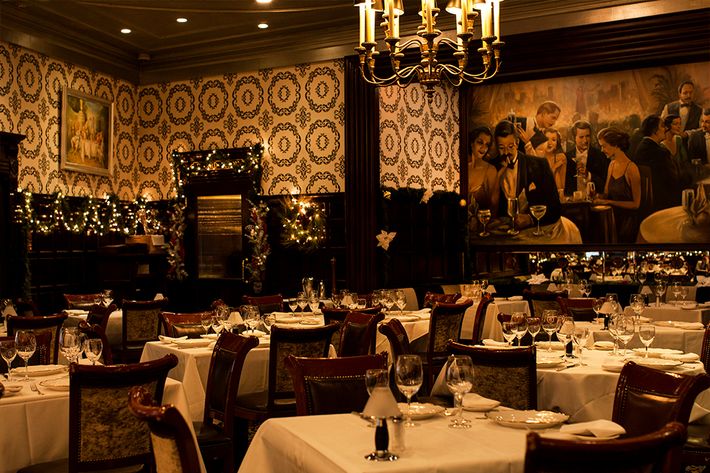 It's hard to discuss New York City's legacy restaurant scene without mentioning a classic steakhouse or two. One of the most recognizable names in this arena, Delmonico's has been around since 1837, making it older than the Brooklyn Bridge, the Statue of Liberty, and Central Park. Walking through the portico entrance — which retains its original Pompeian pillars — of the restaurant's Financial District location feels like a throwback to the nascent days of Wall Street.
Delmonico's is considered the oldest fine-dining restaurant in the country; it was also the first U.S. establishment to serve farm-to-table cuisine, feature a printed á la carte menu, serve hamburgers, and admit women diners independently. Delmonico's is responsible for the introduction of some of America's most beloved menu staples, including eggs Benedict, baked Alaska, and lobster Newburg. If it's your first time dining here, the namesake steak is a must-order item.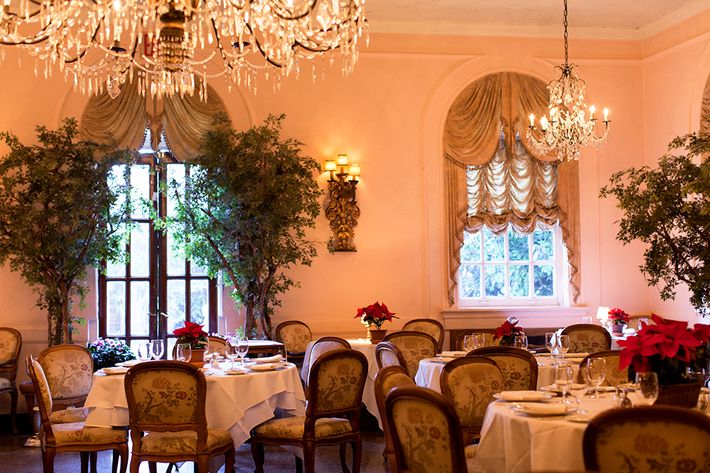 Take a bite out of a bygone era when you visit Barbetta, the oldest restaurant in New York still owned by its founding family. The spot was opened in 1906 by Sebastiano Maioglio and is now owned by his daughter, Laura Maioglio. Barbetta has preserved its early-20th-century charm, pairing ambiance with a classic Italian menu that's been tweaked for the modern palate. You have this restaurant to thank for your obsession with truffle oil; it was one of the first in the country to serve cuisine from the Piemonte region of Italy (in which white truffle is a staple). The year each dish was first served at the restaurant is noted directly on the menu.
Barbetta has been designated a Locale Storico (historic establishment) by the highly selective Locali Storici d'Italia. It is the only restaurant in the United States to hold this prestigious title.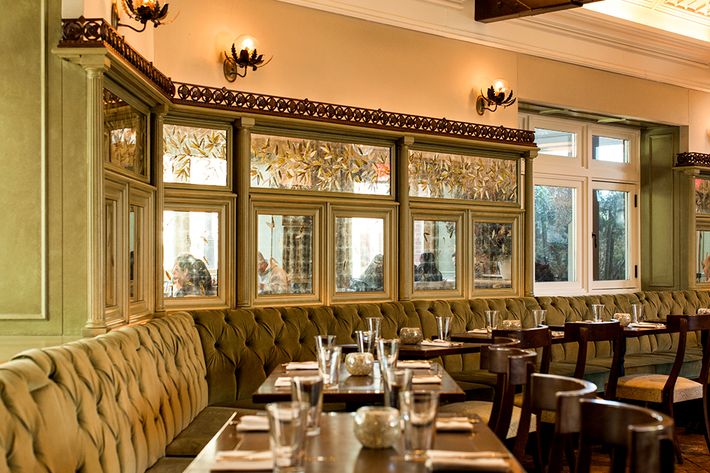 "Bucolic" is not generally a word that comes to mind when one thinks of New York City, but it's the appropriate adjective for Tavern on the Green, which has been a Central Park mainstay since it first opened in 1934. Although the restaurant closed in 2009 to undergo a multi-million dollar renovation, it reopened in 2014 to renewed adulation.
Those who enjoy lounging in Sheep Meadow might be interested to learn that the building the restaurant occupies was once the sheepfold that housed 700 Southdown sheep who used to graze in the pasture-turned-picnic-spot. (When the restaurant opened, the sheep were moved to Brooklyn's Prospect Park.) The duo who now owns the restaurant— Jim Caiola and David Salama, previously of Beau Monde and L'Etage in Philadelphia — have restored the look of the original building via wood paneling, which lends a time-capsule feel to this elegant venue.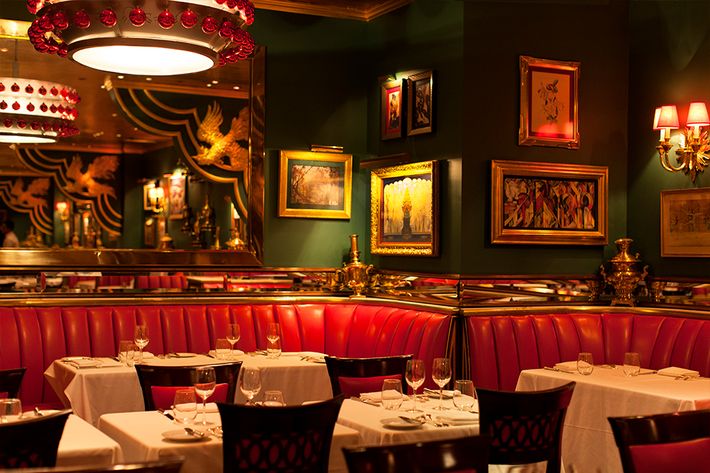 The Russian Tea Room is quintessential New York opulence. This fine-dining establishment, founded by members of the Russian Imperial Ballet in 1927, exudes a modernist Russian vibe complete with a comprehensive selection of fine vodkas. The venue occupies four floors and includes a grand ballroom. The Tea Room's famed sculptures of dancing bears perfectly epitomize the aesthetic here, which is ornate with a flair of theatrical whimsy.
The House at Gramercy Park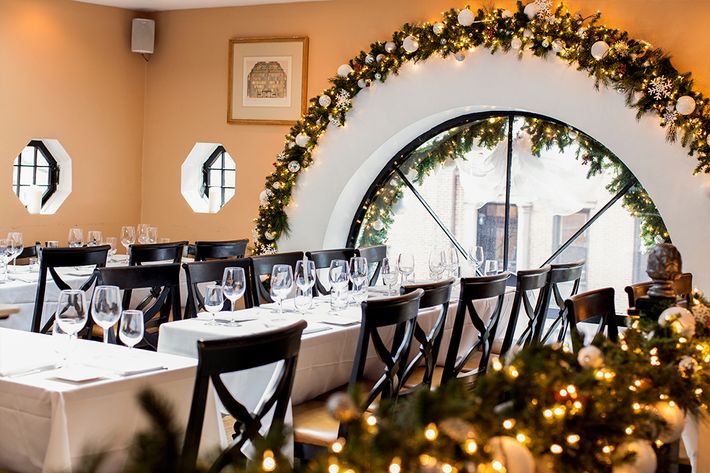 This restored 1854 carriage house in the center of Gramercy is the ideal place for a romantic, candlelit evening or for a cozy night catching up with friends. Featuring a three-floor layout, The House at Gramercy Park feels like an intimate evening in someone's home circa the mid-19th century. You can choose to sit fireside in the parlor, snag a second-floor table with views of the park, or opt to dine in the wine cellar. This quaint spot serves up New American fare — like a signature burger, a lobster club sandwich, and grilled chicken paillard — in a historic setting that will take you on a charming jaunt back in time.
Photography by Lianna Tarantin
This is paid content produced for an advertiser by New York Brand Studio. The editorial staff of Daily Intelligencer did not play a role in its creation.