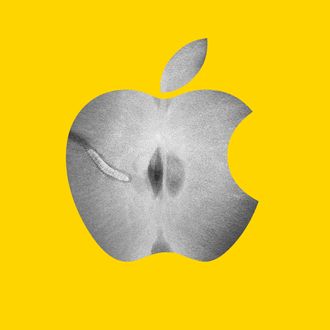 Photo-Illustration: Konstantin Sergeyev; Photo: Michael Werner/Getty Images/StockFood
In case you've been blissfully unaware — I'm jealous — this week we learned about two different exploits discovered in just about every computer ever. (Or at least since 1995.) Called Spectre and Meltdown, the vulnerabilities leave what you thought was secure information wide open to hackers. And now we know that includes all of Apple's Mac and iOS devices. The company confirmed the affected devices in a blog post on Thursday.
From Apple:
All Mac systems and iOS devices are affected, but there are no known exploits impacting customers at this time. Since exploiting many of these issues requires a malicious app to be loaded on your Mac or iOS device, we recommend downloading software only from trusted sources such as the App Store. 
Apple also notes that Apple Watches are not affected by Meltdown and Spectre. Which would be great, except if you own an Apple Watch, you almost certainly own an iPhone. So you've still got trouble, my friends.