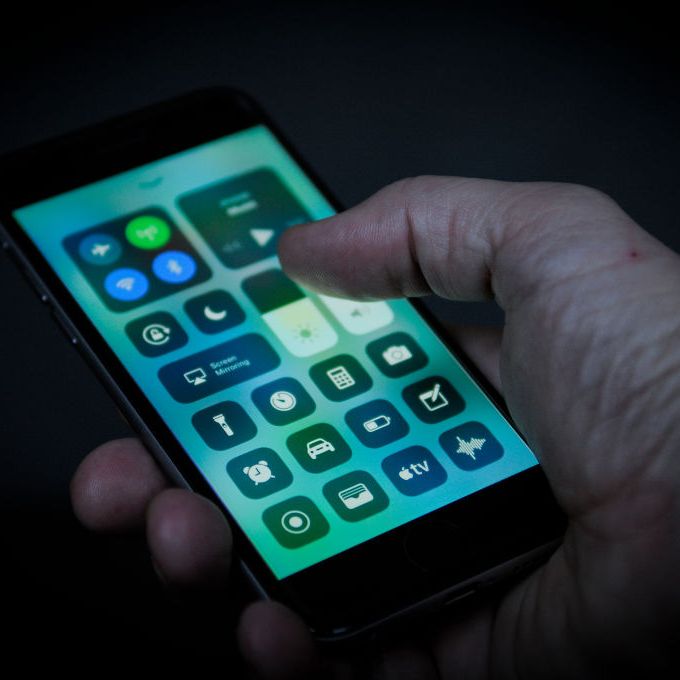 Photo: Jaap Arriens/NurPhoto via Getty Images
Per Axios's Ina Fried, the plans for new features in iOS 12 have been scaled back, as Apple tries to nail down much more basic performance and reliability issues.
While the big story of iOS 11 has actually been about a feature introduced in iOS 10 — Apple's decision to throttle the processor in phones with older batteries in order to prevent sudden shutdowns — iOS 11 has still had a rocky start — there have been issues with iOS 11 itself. There's been kvetching about texts and notifications disappearing from the lock screen, Touch ID messing up on older iPhones, and a brief period where autocorrect was bafflingly replacing "I" with an "A" followed by an odd symbol, making it very hard to talk about yourself in the first person.
Per Axios, Apple's software chief, Craig Federighi, announced the refocus in a meeting earlier this month. There had been plans to rethink the iPhone home screen; refresh Apple's CarPlay interface; update the Mail app; and improve how pictures are taken, edited, and shared, but all of that will be delayed until 2019. There are still plans to roll out new improvements to augmented reality, health features, and parental controls.
These "catch your breath" updates aren't completely unheard of with Apple, especially for the macOS, the software that runs its laptops and desktops. High Sierra, the latest version of macOS, wasn't big on flashy new features — maybe the noticeable difference was a new interface on the desktop Mail app, and Spotlight being given slightly more screen space — but on behind-the-scenes improvements, including an entirely new file system designed with solid-state and flash drives in mind.
It's nearly impossible to visually show how important a new file-management system is, but it's a major change that ditched a file system that had been in use since 1998 and, anecdotally, has significantly sped up how quickly I can do things like copy a large file from one place to another. (Of course, High Sierra also introduced a glaring security hole, so it wasn't an entirely perfect update.)
It seems that's likely the same sort of things that will be happening for iOS 12. To take one obvious example: RAM management has been a source of consistent complaints from hard-core iPhone users. If you open up too many apps, you'll notice that older apps start needing a fresh restart rather than jumping back to life from their cached state. Fixing issues like this is boring and hard to show off on a big screen during a presentation at WWDC or Apple's fall event. But it's also the sort of nuts and bolts stuff that leads to faster, better phones for all iPhone users.