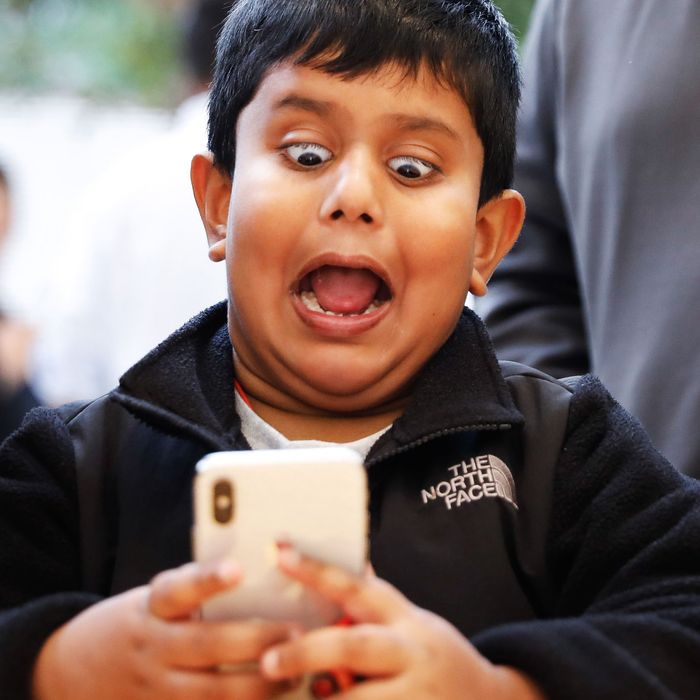 Photo: Elijah Nouvelage/AFP/Getty Images
In response to a letter from activist investors over the weekend, Apple has responded with a brief statement paying lip service to the concerns. The primary issue was how excessive smartphone use might be affecting kids and teens, and how Apple's current set of parental controls are ill-equipped to help parents manage their children.
The letter, from JANA Partners and CalSTRS, the California teacher pension system, criticized Apple's current controls for taking an "all or nothing" approach to moderating a user's activity. Parents can manage, for instance, time spent on a device, but not time spent within certain apps.
Though Apple rarely issues public statements, the letter from investors (who control $2 billion in Apple stock), clearly caught the company's attention. Today, it issued a statement that reads in part:
We began delivering these controls for iPhone in 2008 with the introduction of the App Store, building on what we'd learned from offering similar features for the Mac a few years before iPhone was introduced. We also have a long history of curating our content platforms to make sure they are free of offensive material, such as pornography, and clearly labeled so parents can determine if an app, movie or song is age-appropriate. Of course, we are constantly looking for ways to make our experiences better. We have new features and enhancements planned for the future, to add functionality and make these tools even more robust.
In other words, "Yeah, yeah, whatever; we're working on it."