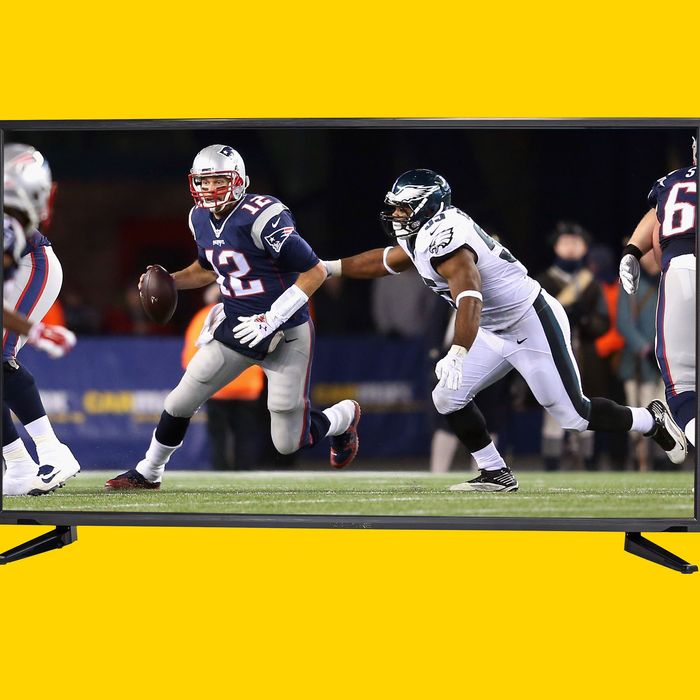 Photo-Illustration: Walmart; Getty Images
One of the best times to nab a new TV set is before the Super Bowl. (SEO land grab: What time is the Super Bowl? February 4 at 6:30 p.m. ET.) This isn't because manufacturers and retailers really want you to be able to see Patriots' coach Bill Belichick's scowl in stunning 4K clarity, but thanks to a happy accident of manufacturing and the football schedule: With CES over, 2018 models are coming to shelves soon, and retailers and manufacturers are motivated to move 2017 at discount prices.
We've found seven TVs that are all great buys for the big game, from bargain deals that'll let you spend more on Super Bowl snacks to "correctly bet $50,000 that the Patriots wouldn't cover the point spread against the Jags" splurges. All of these TVs will either ship in time for the game, or are available for online order and in-store pickup. (Also, despite how the above headline may read, I'm not suggesting that you buy seven TVs, but simply pick one of the TVs below and buy it. Very few people need seven TVs, even for a major sporting event like the Super Bowl.)
Game-Day Bargains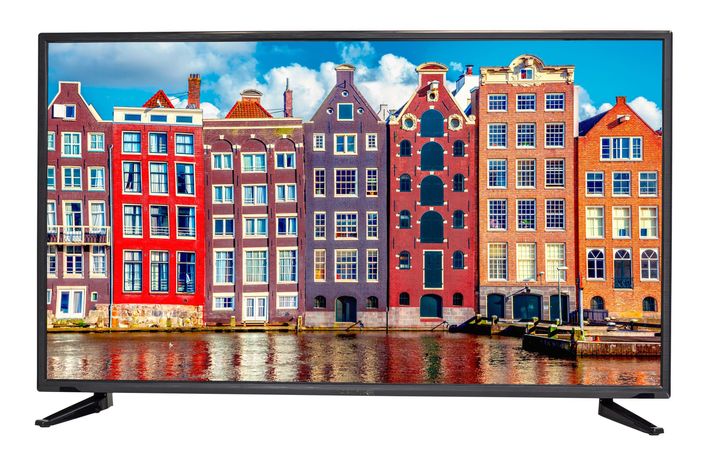 If you want a big TV for less than your and your friend's bar tab at a crowded sports bar, this Sceptre 50-inch set is for you. It's a 1080p screen — not 4K, but that (likely) won't matter for the Super Bowl, since if you're watching via an antenna or cable box, NBC will likely broadcast the game in 1080p regardless. It'll also be shipped to your home before the weekend if you order on Monday or Tuesday.
Samsung 55-Inch 4K Smart LED TV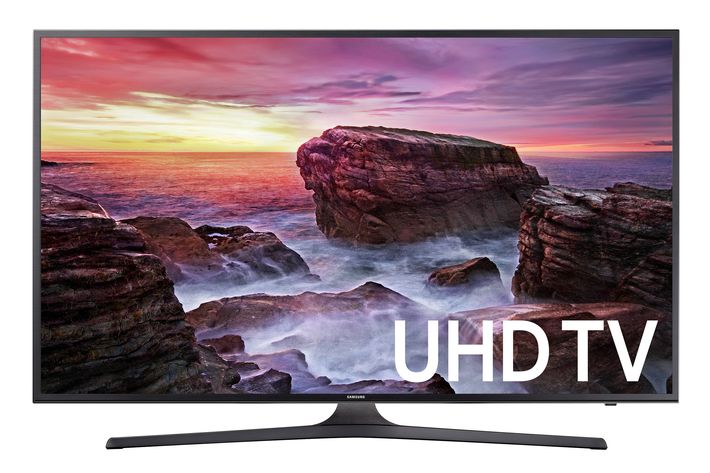 While 4K TVs with HDR (meaning high dynamic range, which basically means that you get markedly darker darks and brighter brights) have been coming down in price, finding a 55-inch TV for $500 or under from a name-brand is still relatively rare. This Samsung MU6290 series is a steal at this price, will arrive before the weekend if you order soon, and should serve you as a great main TV set long after the big game is over and the poles in Philadelphia have been degreased.
Great Picture
LG B7A 55-Inch OLED 4K HDR Smart TV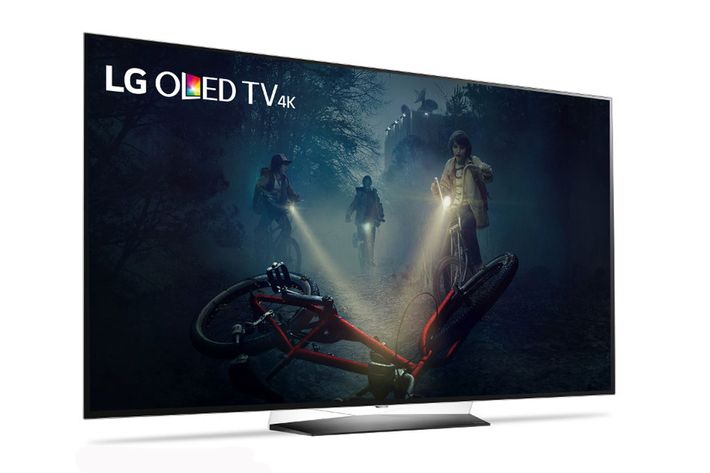 The best TVs on the market right now are LG OLED TVs. Capable of displaying darker blacks than any other set on the market, this darkness makes for an overall sense of much more dynamic color — every color just pops more on OLED — even though we're rapidly reaching a point where even bargain TVs look really, really good. This deal from Walmart is among the best I've ever seen for an LG OLED, getting you a very good 55-inch OLED screen for under $1,600 — and it gets it to your house before the weekend if you order on Monday. Treat yourself. Also, if you've got the cash, I'd also recommend upgrading to the version that comes with a sound bar — you'll get much, much better sound for marginally more money, and if you're getting a TV that looks this good, it might as well sound good, too.
TCL P605 55-Inch Roku 4K HDR Roku TV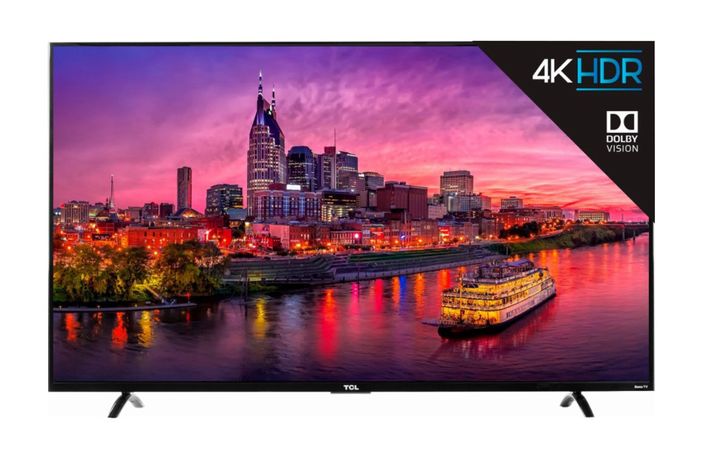 If you want a great picture for a great price, this TCL set looks much, much better than it has any right to do for $600. In fact, it looks better than TVs twice its price. Sporting both 4K and HDR, and shipping with Roku baked right in, this is the TV I bought for myself last year. More importantly, the big game is gonna look superb on this thing. Best Buy has the best deal going on right now, but if you are planning on watching the big game, I'd recommend buying one online now (they tend to sell out fast) and picking it up in-store — shipping times from every online retailer I checked are slow right now, as it seems that this set is proving more popular than TCL initially expected, and you likely wouldn't get delivery until after the Super Bowl.
Big Screens
LG 75-Inch 4K Ultra HD Smart TV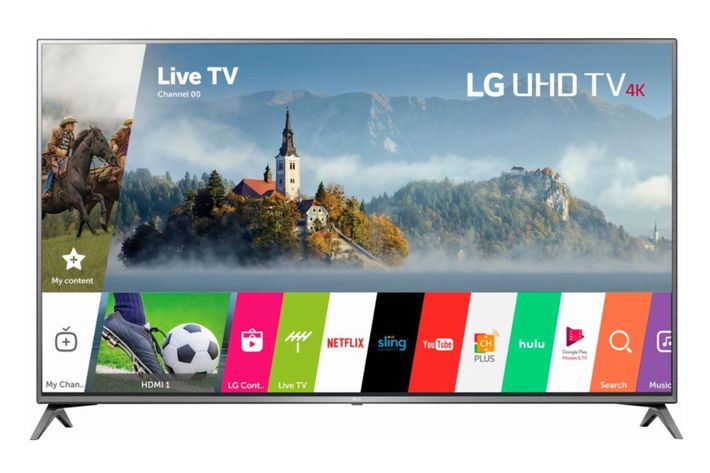 The LG behemoth sports everything you want out of a new TV — 4K resolution, HDR, and LG's surprisingly solid smart-TV OS. But perhaps the big plus in its favor: It also has a huge viewing angle. While most TVs usually start to look washed out or overly dim when viewed "off angle" (i.e., anyone who isn't sitting directly in front of the thing), this LG model looks good from nearly anywhere in the room. Even latecomers to your Super Bowl party will see every detail of this year's tear-jerking Budweiser commercial. (My bet: This year, they shoot one of the Clydesdales during an ad in the first quarter, and then air an ad honoring its service in the second quarter, and then show its daughter literally taking the reins in the third.) Again, if you want this in time for the big game, order it online from Best Buy and pick it up in-store — no online retailer I could find could reliably deliver it to homes before February 5.
Vizio 75-Inch Class 4K Smart XLED Home Theater Display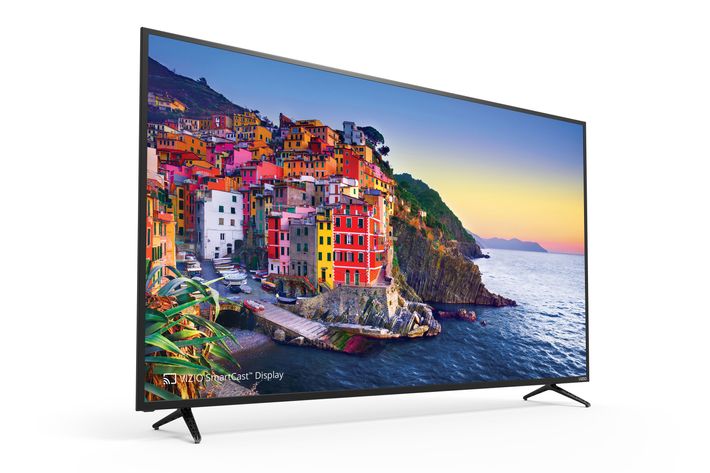 For $100 less than the LG set above, this Vizio set gets you the same gargantuan screen, but unlike the LG, runs at a 120 Hz refresh rate, rather than 60 Hz — meaning it can completely refresh its picture 120 times per second, rather than just 60 times per second. This doesn't matter much when you're just watching Law & Order reruns — in fact, you'll likely want to fiddle with options to that overly smooth "soap-opera effect" — but it is great when watching live sports. The 120 Hz panels will produce less "judder," leading to a smoother, more life-life picture. If you mainly want a TV for watching live sports, this is it. Order from Walmart online and pick it up in-store if you want it in time for the Super Bowl.
Samsung 75-Inch 4K Smart LED TV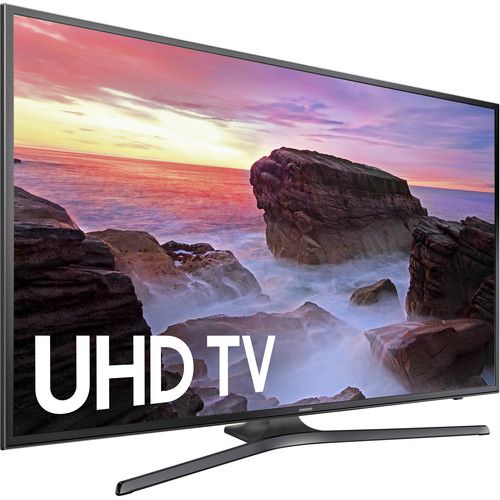 Samsung's MU6300 line is slowly rolling off the shelves, which is why you can get this much TV for $1,700. It's got what you're looking for in a modern TV — 4K, HDR, a great anti-glare screen — but at half the price it was selling for as recently at October. Time is the great negotiator. For what it's worth, this set also features incredibly low input lag time — not so important if you're mainly watching sports or streaming Netflix, but a big deal if you plan to also play video games on this leviathan. Order online, and you can pick it up in any Walmart today.
Heads-up: If you buy stuff through our links, New York may earn a commission. That said, we don't recommend anything we wouldn't buy for ourselves.