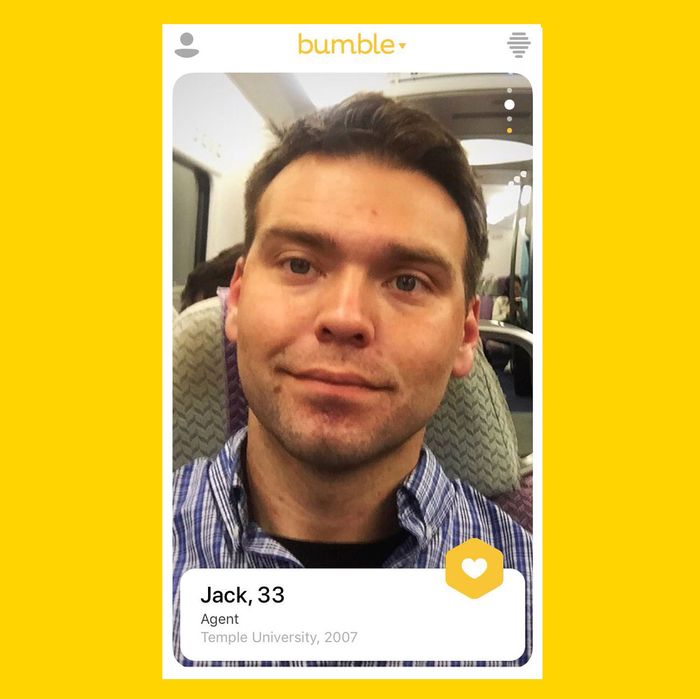 Bumble, the dating app where women send the first message — patriarchy is over, if you want it! — has banned someone who may or may not be the real Jack Posobiec. Posobiec, an alt-right internet personality best known for his role in promoting the pedophile conspiracy theory Pizzagate, was discovered on the app by Twitter user Lindsey Ledford, who posted pictures of his profile online. The fake Posobiec listed himself as a six-foot-two "aspiring writer" with an ENFJ personality type. That's the Myers Briggs "protagonist" personality, in case you were wondering. He's looking for somebody to make fun of movies with him, if you're into that.
Ledford also DM'd with Bumble regarding Posobiec and his history of pushing conspiracy theories and "inciting sexual violence against women." Bumble later removed the profile and tweeted at Ledford, thanking her for bringing Posobiec's account to their attention.
The real Posobiec later stated that the account was not his and that he "has a hot Eastern European wife" and, as such, wouldn't need to be on Bumble. Bumble told BuzzFeed the account was connected to Posobiec's real Facebook account, though it didn't offer any details on how it had confirmed the Facebook account was legitimate.
This possibly fake Posobiec joins the real white supremacist Chris Cantwell on the list of alt-right dudes forcibly removed from dating apps. Cantwell was banned from OkCupid in August 2017 after he appeared in a Vice News Tonight episode chronicling the Unite the Right rally in Charlottesville. Perhaps they can join forces and start an exclusive alt-right dating app. Like the League but … racist.
Update, January 24, 2018, at 5:40 p.m.: An earlier version of this post indicated the Posobiec account might have been a fake. We've updated with new information that Posobiec claims this is the case.