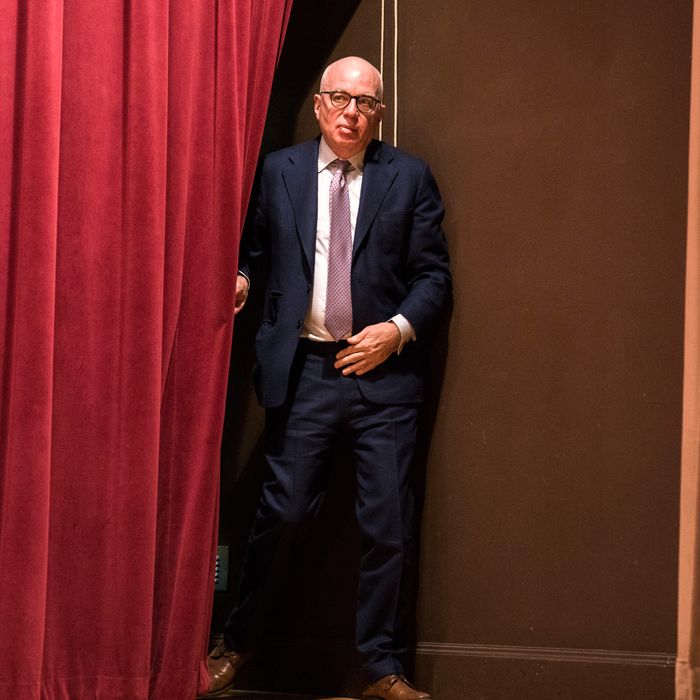 Author Michael Wolff.
Photo: Jessica Kourkounis/Getty Images
In early February, Michael Wolff appeared on CNN's Reliable Sources to criticize the media and its constant state of "apoplexy" in the early days of the Trump administration.
He blasted the New York Times, The New Yorker, and Reliable Sources host Brian Stelter, whom Wolff called "quite a ridiculous figure." Wolff added that speaking to people in the White House is more important than bloviating from the outside. "You got to meet these people. You've got to talk to these people. You have to see what's going on," he said.
President Trump was watching, and soon Wolff got an invite to the White House to do just what he suggested, according to a new Bloomberg report.
Trump personally called Wolff to compliment him after watching the segment and, during their conversation, Wolff pitched a book on the inner workings of the new White House. Trump had him set up a meeting with aides Kellyanne Conway and Hope Hicks, who came away believing that Wolff "would counter the media's unfair narrative" of a Trump administration in turmoil, Bloomberg's Jennifer Jacobs reports.
Soon, the writer was everywhere, visiting the White House around 17 times and having unmonitored conversations with top officials and aides. Months later, now that Wolff's Fire and Fury has been released, his unfettered access seems like a grave mistake. But at the time, the White House played along because they thought Wolff's book would be different. And how could they not, given what he said was the working title: The Great Transition: The First 100 Days of the Trump Administration.