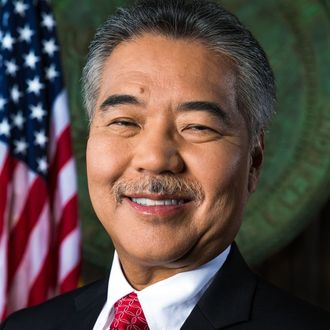 David Ige should maybe think about investing in a password keeper.
Photo: Dallas Nagata White
Think fast: Do you know your Twitter password? David Ige, the governor of Hawaii, probably wishes he could have answered yes to that question last week. Though Ige was quickly notified that the emergency alert sent to people in Hawaii earlier this month was a false alarm, it took nearly 20 minutes for Ige to inform his constituents that they had nothing to fear. Because he couldn't remember his Twitter log-in information.
"I have to confess that I don't know my Twitter account log-ons and the passwords, so certainly that's one of the changes that I've made," he said after his State of the State address, the Honolulu Star-Advertiser reports. Might we suggest LastPass, the preferred password keeper of Select All. (Though LastPass is, like all password keepers, not without its flaws.)
PornHub saw a significant spike in site traffic following the "all clear" alert in Hawaii. Just think of all the time for, um, activities wasted in those 17 minute before Ige's tweet.