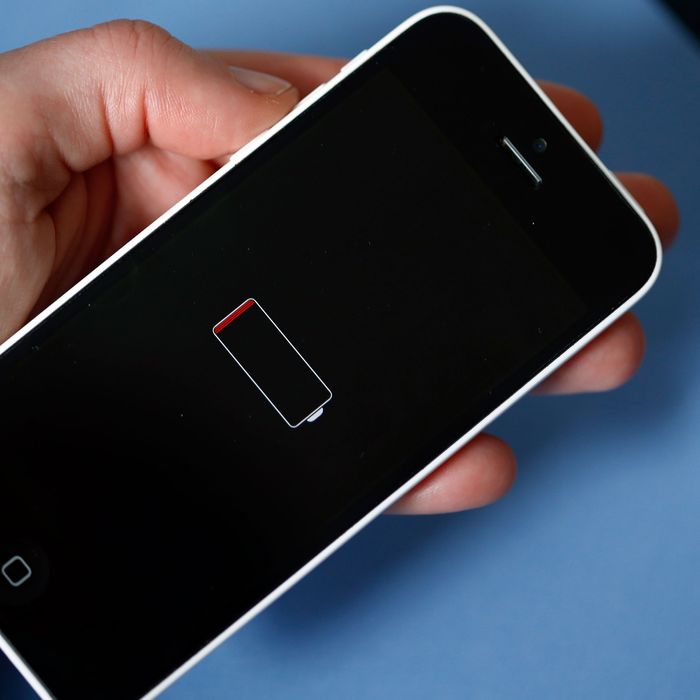 Photo: Chesnot/Getty Images
Apple put out an announcement about the upcoming iOS 11.3 update. At the top: new animoji! Apple is adding a dragon, a bear, a skull, and a lion, for 16 animoji in total. Awesome!
And then, five paragraphs later, Apple notifies users that it plans to allow users to turn off its controversial software fix that slowed down the processor in phones with degraded batteries in order to provide longer and more consistent battery life. That update reads, in full:
iOS 11.3 adds new features to show battery health and recommend if a battery needs to be serviced. These can be found in Settings -> Battery and are available for iPhone 6 and later.




Additionally, users can now see if the power management feature that dynamically manages maximum performance to prevent unexpected shutdowns, first introduced in iOS 10.2.1, is on and can choose to turn it off. This feature can be found in Settings -> Battery and is available for iPhone 6, iPhone 6 Plus, iPhone SE, iPhone 6s, iPhone 6s Plus, iPhone 7 and iPhone 7 Plus.




These features will be coming in a later iOS 11.3 beta release.
That Apple had planned to introduce a better way for users to check in on battery life was well-known, but news that users can turn off the power management feature that has given Apple so many headaches was only revealed in an interview Tim Cook gave to ABC News last week.
Apple is facing a raft of lawsuits and regulatory probes about that power management feature, and saw the company uncharacteristically caught flat-footed in both the press and public opinion against the measure. In response, Apple issued a full apology in late December, and reduced the battery replacement fee for phones from $79 to $29.