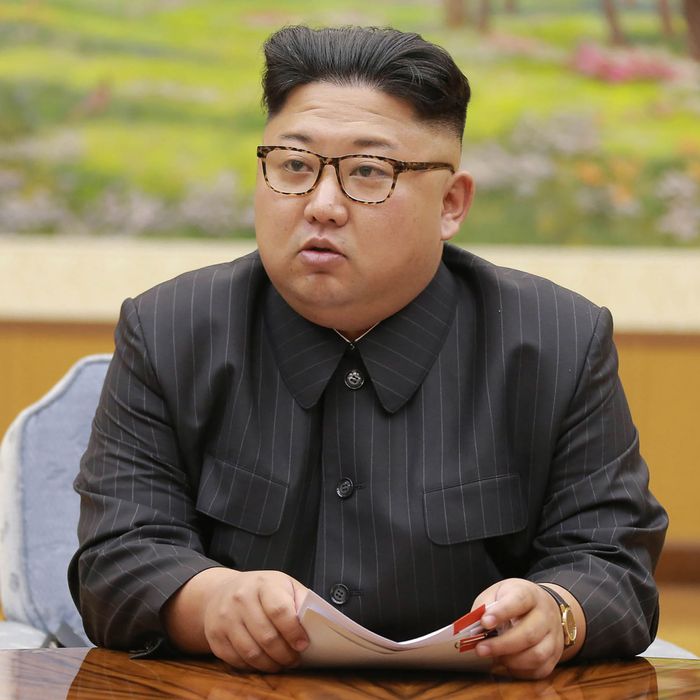 Kim Jong Un.
Photo: STR/AFP/Getty Images
Just days after a similar goof in Hawaii, NHK television, a public broadcast network in Japan, issued several alerts on Tuesday morning warning people of an incoming missile attack from North Korea. "North Korea appears to have fired a missile," NHK said, according to the Associated Press. "The government: Seek shelter inside buildings and basements." The warning was issued on Twitter and NHK's website, as well as through a push notification to anybody who uses the NHK app.
North Korea had not actually launched a nuke at Japan, and NHK was quick to correct the mistake. Only a few minutes later, users received a second notification informing them of the error and that there was no imminent danger. NHK, CNN reports, has apologized several times for the gaffe. Terrifying and not great, but hey, at least NHK figured things out in a matter of minutes. (Thus letting everyone in Japan go back to their usual levels of fear regarding potential North Korean missile tests and strikes.) Meanwhile, Hawaii's Emergency Management Agency took over half an hour to figure out how to rescind its false alarm.