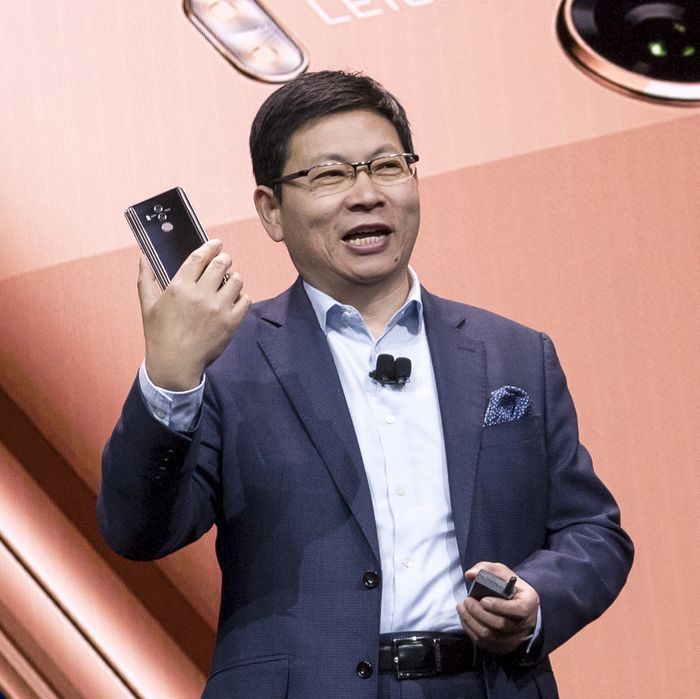 Photo: David Paul Morris/Bloomberg via Getty Images
Despite the fact that the internet is borderless — just like, more or less, the multinational telecom conglomerates and platform software companies that hold most of its power — lawmakers would still like to assert some sort of control over the way it works within their borders. Reuters reports that lawmakers in the United States are pressuring American companies over their business ties with Chinese counterparts; in particular, AT&T is apparently being pushed to cut ties with Chinese phone manufacturer Huawei, owing to what are described as national-security concerns.
AT&T and Huawei have a number of existing and potential business ties: Huawei handsets are sold though AT&T's subsidiary wireless service, Cricket, and the two companies are collaborating on the next iteration of mobile data speeds, 5G.
This week, two Republican members of the House of Representatives, Michael Conaway and Liz Cheney, introduced legislation that would prevent the U.S. government from doing business with Chinese phone manufacturers Huawei and ZTE. The overarching concern from national-security bodies is that phones from these companies will be insecure and place sensitive data in the hands of the Chinese government.
How phones from Chinese companies are different from phones that American technology companies design Stateside and then manufacture in China is not exactly clear. The global supply chain is such that, if it really wanted to, the Chinese government could regulate or infiltrate any hardware made within its borders. American companies aren't necessarily less susceptible because of where their headquarters are located.