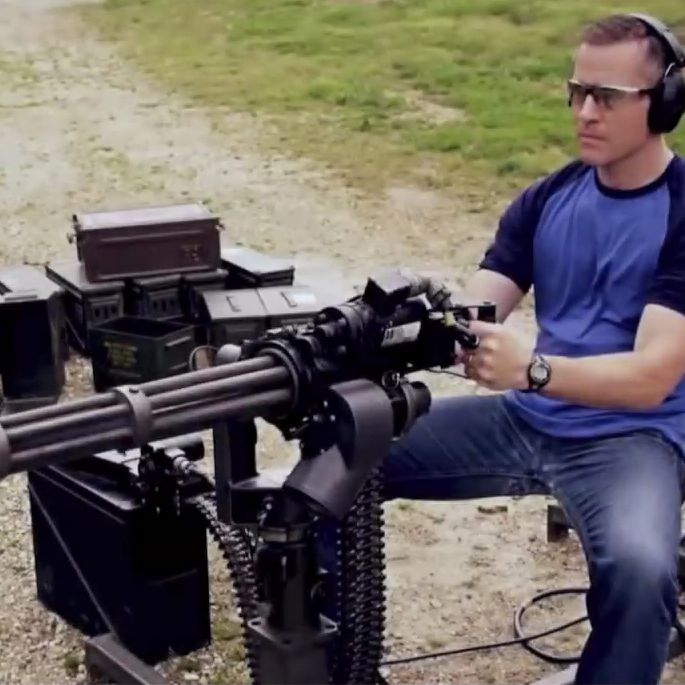 Eric Greitens's shoot-first-and-ask-questions-later style of politics is really causing him problems as he looks for allies in the midst of a sex scandal.
Photo: Eric Greitens for Governor
If you only look at the recent scandal involving Missouri's Republican governor Eric Greitens from his point of view, it should be a private matter that everyone may note and then move on. He's admitted he had an extramarital affair a few years ago — before he ran for governor in 2016 — that his wife has known about for a good long while. Yes, there are tapes of the "other woman" confessing to her then-husband that Greitens both struck her and threatened to blackmail her. But the other woman is begging everyone in sight to drop the whole thing as a token of respect for her privacy. So that's it, right?
Not necessarily. Though we've all watched hundreds of TV dramas in which crime victims "dropped charges" or "refused to press charges," that's not actually how it works. When there is evidence of a crime, it's the prosecutor with jurisdiction over the case who decides whether charges are filed or pursued. Sometimes there is no evidence without the testimony of the victim. But in this case, with tapes floating around, it's St. Louis circuit attorney Kim Gardner who will decide whether there is probable cause that a crime against the law, not just against Greitens's claimed "family values," has occurred. (For the record, Gardner is a Democrat, with the distinction of being the first African-American to hold her position in St. Louis.)
But there's another reason the freshman governor is in deep trouble. He made a lot of enemies during his successful 2016 campaign, particularly in his own party. He ran very much as a clean-cut outsider (a former Navy Seal, Rhodes scholar, and founder of a nonprofit group helping veterans) taking on a corrupt political Establishment, and he sure didn't mince words, as Missouri political journalist Tony Messenger recalls:
"There is, obviously, something wrong with politics, and there is something particularly, deeply, disturbingly, wrong here in Missouri," he wrote in the message to backers. "I've never been in politics before, but even in the brief time that I've been running for Governor, I've been exposed to some of the worst people I've ever known. Liars, cowards, sociopaths. They are often deeply broken and disturbed people, who — like criminals who prey on the innocent — take their pleasure and make their living by victimizing honest people. They are drawn to politics as vultures flock to rotting meat — and they feed off the carcasses of vice."
The future governor was just getting warmed up.
The targets of his self-righteous ire included his primary opponents and their backers, and his lack of popularity among Republicans didn't end with his nomination or election.
He doesn't make friends, he destroys enemies. He doesn't forge alliances; he takes hills. He won his race by smirking into the television camera while firing a machine gun into a forest. Now he's frowning and there's nothing but carnage surrounding him.
And there's particular bloody carnage in the legislature:
While the Legislature slogged through a tough and divisive 2017 session, including two special sessions called by Greitens supposedly to take care of unfinished business, the governor himself took advantage of his new position to travel the world.




His cumulative time outside Missouri: Seven weeks. Even as the governor implied in statements that legislators lacked focus on their jobs and forced lawmakers to come back to Jefferson City to work on abortion restrictions and jobs bills, the governor took off on jaunts to raise campaign money and burnish his national image.
So now that his supposedly sterling ethics are in question, he has few defenders in Jefferson City. One particularly bitter GOP enemy, State Senator Rob Schaaf, provided a terse comment when the scandal broke:
And now there's a growing drumbeat of Republican legislators calling for Greitens's resignation:
A longtime GOP operative in the state told TPM that, based on his conversations with sources in the State House, he expects the number of Republicans calling for the governor to step down will be "up to 10 trickling in through the day."
Some Republicans want to launch their own investigation into Greitens's conduct, while others want GOP attorney general Josh Hawley to intervene in the case. It's worth noting that Hawley, a national Republican heartthrob who will likely be Senator Claire McCaskill's opponent this fall, is already investigating the governor and his staff for potential destruction of public records via use of an app that automatically deletes text messages.
If all that wasn't enough, there's a weird subtext in the situation that goes back to the beginning of the election cycle that eventually lifted Greitens to the governorship. The initial GOP front-runner in that race, state auditor Tom Schweich, committed suicide in reaction to a whisper campaign that included (he said) attacks on him for being Jewish (which he actually was not). Whether or not that was true, or whether that was really what led a clearly troubled man to end his life, Schweich did make nearly as many GOP enemies as Greitens did. And unlike Schweich, Greitens really is Jewish. Indeed, one of the few GOP groups to rush to his defense in the last week was the national Republican Jewish Coalition, which referred to him as "family." At the moment, the Missourian is America's only Jewish governor.
Religious subcurrents aside, Greitens is probably already getting advice from friends or supporters who want him to think about whether an extended scandal that could even land him in the hoosegow is what he wants to risk, particularly at a time of heightened sensitivity about powerful men acting piggishly toward vulnerable women (the one in question was a hairdresser). If he decides to gut it out, he'd better spend less time traveling and more time mending some seriously damaged fences in Missouri.